Oral Surgery in London
Oral surgery is surgery that is performed on the tissues of the mouth, including teeth, gums, lips etc.
Oral surgery is a clinical procedure generally performed by most dentists to repair and/or resolve a medical problem arising with the teeth, gums or jaw. More complex surgical problems such as the extraction of wisdom teeth, the removal of cysts, and apicectomies are often performed by an oral surgeon.
Oral surgery is needed once recommended by your dentist and/or oral surgeon if you are experiencing a medical issue concerning the teeth, gums or jaw which cannot be resolved via any other dental treatment option.
Treatment Duration
1+ hour
Price
From £400

Combined Team Experience
50+ years
Recovery Time
24 hours
Our Google Rating
★★★★★ (4.9)
What is wisdom tooth removal?
Wisdom teeth are the last set of permanent teeth to come in, and they typically emerge in the late teenage years or early twenties. Their removal is often necessary because there is not enough room in the mouth for the wisdom teeth to come in properly. When this happens, the wisdom teeth may become impacted, which means they are stuck and cannot come in fully. Impacted wisdom teeth can cause pain, infection, and damage to surrounding teeth, such as extensive decay. They can also contribute to the development of gum disease.
What happens during wisdom tooth extraction?
Wisdom tooth removal is typically performed by an oral surgeon or a dentist. The procedure is usually done under local anesthesia, which numbs the area around the tooth, or general anesthesia, which puts the patient to sleep. The oral surgeon or dentist will make an incision in the gum tissue to expose the wisdom tooth and remove it using specialized instruments.
ORAL SURGERY FEES



Simple extractions


from £400
Surgical extraction
from £600
Wisdom tooth fully/partially erupted
from £600
Wisdom tooth impacted
from £700
Apicectomy
from £700
Tongue tie
from £500
Are you ready to restore your smile?
The full amount you pay for your oral surgery varies depending on your personal needs.
However, the following amounts should give you a sense of what to expect for the cost of oral surgery at Wimpole Street Dental Clinic in London:
Our Reviews
Natalia Sassoon
2023-06-10
Great service and care with Dr Shravan. Highly recommend his service and the clinic for all their help. Thank you!
Bianca Skinner
2023-06-05
Excellent practice! Such a lovely practice. I have been a client of Raul Costa's for many years. He is incredibly professional, experienced and I trust him completely.
Hi, I have been recommended to Wimpole Street Dental Clinic. Booked an appointment for check up. My Dentist was Dr. Raul Costa. During the check up, some issues were discovered. Everything was explained into detail, and with the beat solution's. On the spot Dr. Raul Costa has dealt with the minor issues, which it was really great and helpful. For my next appointment, we had to work for at least 1 and a half hour. To be honest I am not really good in sitting for so long in a dentist chiar, and doing all sorts of procedures. But Dr. Raul Costa made it look, and feel very easy taking and comfortable. To be honest at one point I did fell asleep, which this never happened to me, during dental practice to my body. I am more than happy with the results, and also with the type of quality materials used. I have already recommended the clinic and Dr. Raul Costa to a few friends and family, which they already been there, and they are very happy. Can highly recommend Wimpole Street Dental Clinic, Dr. Raul Costa and all their professional stuff. Alex
Verity Wilkinson
2023-05-10
I can't recommend the clinic enough! I am a nervous person when it comes to dentistry but was made to feel immediately at ease by all the staff. Christian and his team are incredible!
Alexander Higgs
2023-02-22
Expertise shown by Dr S Chawla was excellent, calmed any nerves I had and let me know everything that was going to happen before doing anything. Gave a detailed plan and was able to answer any question I had for him. Unfortunately 2 Bitewing X-rays did not load so was exposed to unnecessary radiation. Hope they correct this Fault for future patients.
I've had fixed implants( top and bottom) at this clinic . I could not be happier with the result. Dr Dejan Dragisic preformed the procedure and I can not recommend him highly enough . The whole team at this clinic are very professional, helpful and friendly . Dr Dejan Dragisic explained the whole procedure and put my mind at rest the whole whole time I was in the chair . I had very little pain afterwards . Worth every penny .
Excellence. I can't say this enough. Just Excellence, from the moment I walked in to when I left. I was very nervous after bad experiences over many, many years with other dental practices, resulting in me not going to a dentist. The receptionists were very kind and understanding, making me feel at ease. Prof Dr Christian Mehl was extremely patient, respectful, attentive, and assuring, and he explained everything to me. My treatment was smooth and flawless, with absolutely no pain. He is, without a doubt, a true professional. I have my faith restored, but most of all, I have finally, finally found a dental clinic and a dentist I can trust. I can't thank everyone enough. I don't normally write or trust reviews. If you are reading this, then I assure you, you can trust this one.
Bernhard Raschke
2023-01-17
Brilliant team (receptionists, dentists, nurses), brilliant patient experience and top quality work. Real professionals with a big heart!
Donna Williams
2023-01-15
6 star service and care! What a fabulous experience- worth every £. Exceptional dentistry from surgeon Dr A El-Awa , top tech used to ensure my 2nd molar was extracted in the most efficient, comfortable ( pain free) and caring, personal manner. Unbelievably well treated by all staff, front desk to Dr's assistants Alice and Anna. Simply beyond expectations. Thank you ! Don't hesitate to book this top class, clean and professional clinic. Off the charts, excellent. Actually looking forward to the follow up treatment programme for the rest of my mouth!! And I came up from Brighton to Central London for this. Well done. Best £££'s worth in a very long time!
You can invest in your smile today
What happens during oral surgery?
After an initial consultation at our central London dental practice, our dentist will diagnose the state of your wisdom teeth or any present cysts or infections for example.
Your dentist will take an X-ray using our state-of-the-art 3D X-ray technology to determine the best dental care plan for you to agree on together.
Ideally, before any surgical procedure, you should see the dental hygienist as this reduces the risk of infection after the oral procedure.
Rest assured that you will receive a local anaesthetic to numb the affected tooth and surrounding gums before the treatment begins.
The area may be accessed with small incisions which assist in the effective removal of the affected tooth or tissue.
With a wisdom tooth especially, you may feel a sensation of pressure as your dentist proceeds to remove the affected tooth from its socket by widening it slightly for ease of extraction.
Post-surgery, trust your dentist to seal the affected area with dissolving or non-resorbable stitches as required, explain your aftercare plan and schedule your next check-up.
Why is Wimpole Street Dental Clinic best for oral surgery in London?
If you find you need a procedure you will undoubtedly be looking for a specialist within this field of general dentistry whom you can trust to deliver the latest best practice, clinical outcome success, the highest quality standards and a patient-first treatment approach.
Come to Wimpole Street Dental Clinic in London to be relaxed and reassured by Dr Dejan Dragisic, a highly respected and well-liked oral surgeon, (and also a Fellow of the International Team of Implantology ITI) offering a multi-disciplinary and holistic approach to his work. Dejan's clinical expertise includes the full range of dentoalveolar surgery like the extraction of impacted wisdom teeth present in complex cases. Implant therapy, along with bone augmentation, such as sinus lifts and soft tissue rehabilitation form a vital part of his specialist practice.
We have decades of combined experience in both cosmetic dentistry and general dentistry. Our state-of-the-art dental practice is conveniently located on the prestigious Wimpole Street in the heart of London (accessible by underground, taxi, bus and car) and features some of the most innovative and latest technology available in dentistry today.
Meet our dentists who are experts in Oral Surgery…
We have over 75+ years of combined dentistry experience across our specialist team.
10,000+ treatments performed and counting.
We are leaders in the dental industry – we regularly teach, lecture and publish our research work internationally.
Our latest work
Restoration of the entire dentition
After receiving different kinds of dental treatment over the years, the patient was fed up …
Full mouth reconstruction
This patient was scared of dentists and did not go to see one for a …
Frequently asked questions
How do you brush your teeth after oral surgery?
We would recommend that your oral hygiene regime is conducted with the utmost care, particularly close to the affected area within the mouth. Always ask your dentist about the best brushing technique following oral surgery. We also encourage you to avoid rinsing your mouth with dental hygiene liquids, such as mouthwash for the first 12 hours post-surgery.
How long should swelling last after oral surgery?
You may experience swelling, and sensitivity of discomfort for a few days post-surgery. Whether you had wisdom teeth removed, dental implants placed, bone augmentation or just an apicectomy, the swelling will continue to expand for around two days, then peak around the second or third day and will then slowly subside. Should you have any concerns regarding your recovery, please contact us.
How long does oral surgery take?
The duration of oral surgery can vary in each individual case depending on the complexity of the medical issue as presented on this occasion. We have decades of combined experience and expertise in the field of dentistry.
Can a dentist perform oral surgery?
It is possible for your dentist to perform oral surgery such as a routine tooth extraction. If your individual case presents significant complexity, we recommend referral to our oral surgeon or to a specialist in that area of dentistry.
Can I drink water before oral surgery? What are good soft foods for after oral surgery? How long after oral surgery can I eat?
Oral surgery is a clinical procedure that always requires local anaesthesia and sometimes sedation. If the procedure is done under local injection you can eat and drink as much as you want before the procedure. We would recommend that you do not eat or drink prior to your surgery with us if it is in sedation. Post-surgery, we would suggest soft foods and soup. As a tip, you can eat anything which you can mash with your fork. Consider refraining from eating foods that require extensive chewing or are presented at extremely high or cold temperatures to offer your mouth time to heal. The NHS confirm the recovery process can take up to two weeks so please be patient. We would suggest to a patient that you can eat when you feel ready afterwards but all soft or liquid foods to be consumed with the utmost care.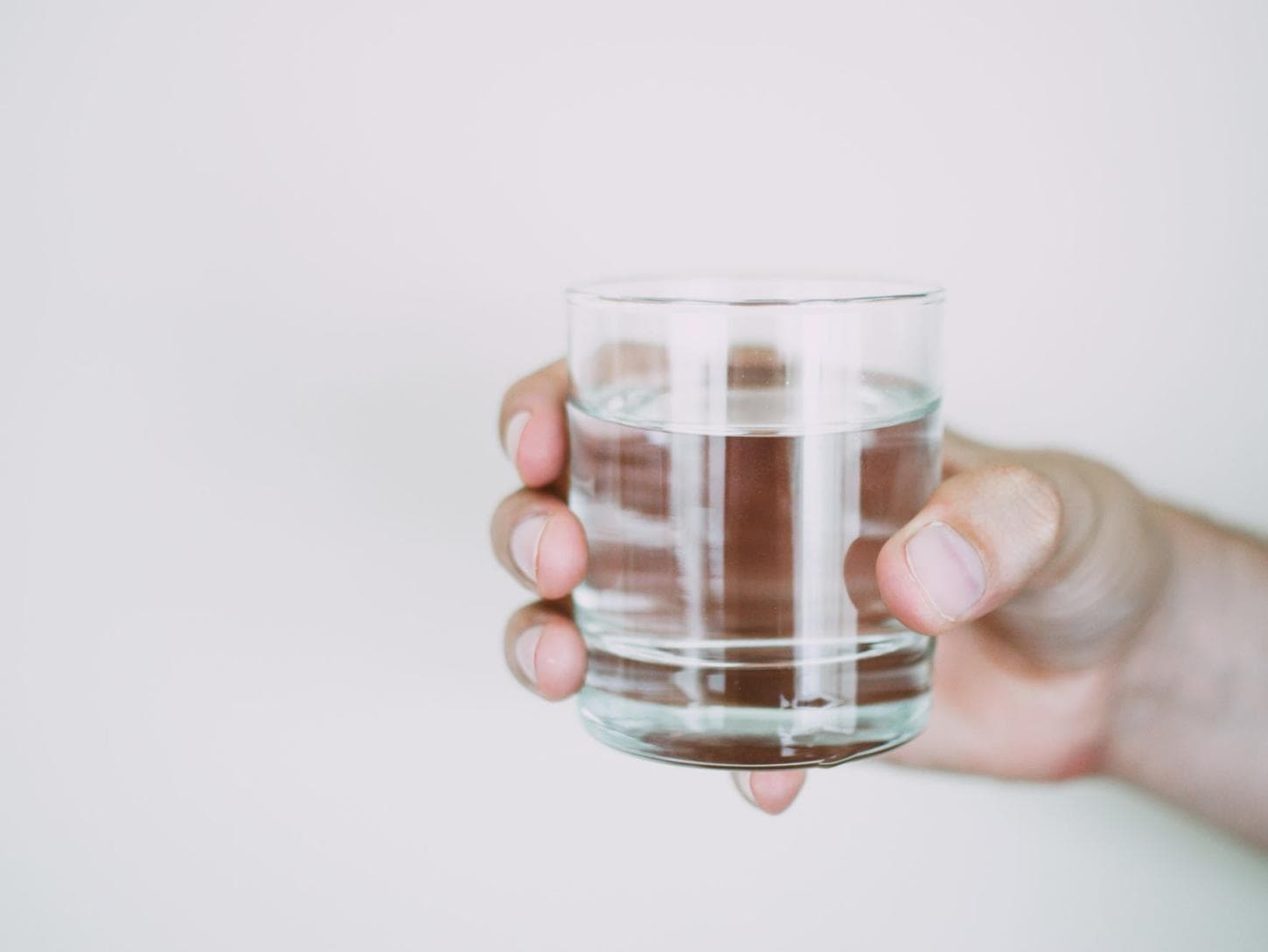 How long after oral surgery can you drink alcohol?
Always consult your dentist or oral surgeon for the best advice on when you can drink alcohol again after your oral surgery. Please remember that for the first few days post-surgery you may experience discomfort so our best advice during this initial recovery period is to rest and relax. Consumption of alcohol following surgery is likely to harm the rate of recovery and could do further damage to the affected area.
What is general anaesthesia for oral surgery? How long does anaesthesia last after oral surgery?
Pain relief medication options used during oral surgery are local anaesthesia, sedation and general anaesthesia depending on each dental patient's needs and preferences as discussed during consultation. Anaesthesia does not generally last long post-surgery and how long it takes can vary according to the individual and the type of medication used. For full details on your pain relief choices, contact us at the dental practice to speak to one of our sedationists.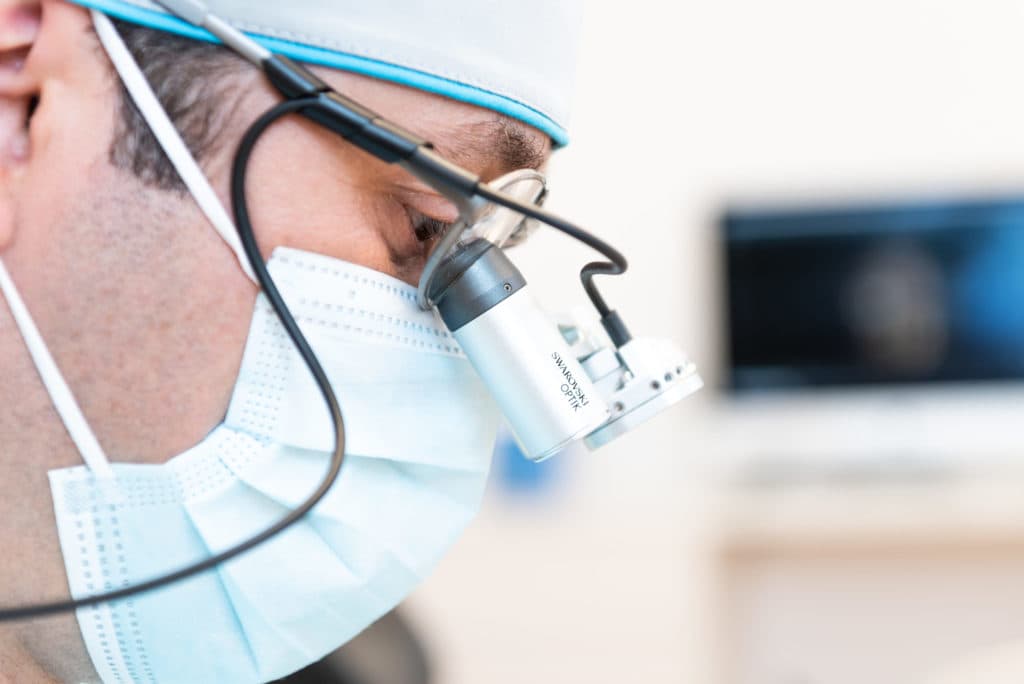 How do you prepare for oral surgery?
Please read and understand both the pre-and post-operative instructions we have given to you. Ask your dentist and/or oral surgeon all your questions so that you arrive for your appointment with us relaxed, reassured and ready. Eat only a light meal if you need to but it is preferable to refrain from both food and drink prior to your appointment. Consider your personal comfort during the operation by wearing clothes you can relax in. Sleep well the night before with the certain knowledge you have all the information you need from the dentist and oral surgeon you trust at Wimpole Street Dental Clinic in London.
How long do stitches stay in after oral surgery?
It is very common for stitches to stay between five and 14 days. Your oral surgeon will generally select stitches which suit the surgery best. Non-resorbable stitches have to be removed while resorbable stitches dissolve a few weeks post-treatment.
Related Treatments
Dental implants are titanium screws that replace the former root of a tooth. New restorations can then be placed onto…
When did we last update this page?
Our expert team continually update and research the latest news and techniques in dentistry, as such we regularly update our pages and have these clinically reviewed.
Current Version
July 21st 2023
Added "when did we last update this page" and author biography to the page.
Written by: Prof Dr Christian Mehl
Medically reviewed by: Dr Raul Costa
Previous Versions
October 2nd 2022
Page redesigned and updated to reflect change in address.
Written by: Prof Dr Christian Mehl
Medically reviewed by: Dr Raul Costa
30th August 2021
Original content created.
Written by: Prof Dr Christian Mehl
Medically reviewed by: Dr Raul Costa
Wimpole St Dental Clinic has strict sourcing guidelines and relies on peer-reviewed studies, academic research institutions, and medical associations. We avoid using tertiary references. You can learn more about how we ensure our content is accurate and current by reading our editorial policy.
Beck-Broichsitter BE, Garling A, Koehne T, Barvencik F, Smeets R, Mehl C, Jeschke A, Wiltfang J, Becker ST. 3D-tracking the regenerative potential of the mandible with micro-CTs. Oral Maxillofac Surg. 2015 Mar;19(1):29-35. doi: 10.1007/s10006-014-0443-8. Epub 2014 Feb 28. PMID: 24577628.
Mehl C, Kern M, Meinke N, Açil Y, Bähr T, Wiltfang J, Gaßling V. Can one-wall bone defects be augmented with xenogenic bone grafting material alone? J Craniomaxillofac Surg. 2016 Sep;44(9):1137-42. doi: 10.1016/j.jcms.2016.04.022. Epub 2016 Apr 22. PMID: 27530667.
Harder S, Wolfart S, Mehl C, Kern M. Performance of ultrasonic devices for bone surgery and associated intraosseous temperature development. Int J Oral Maxillofac Implants. 2009 May-Jun;24(3):484-90. PMID: 19587871.
Harder S, Wolfart S, Mehl C, Kern M. Performance of ultrasonic devices for bone surgery and associated intraosseous temperature development. Int J Oral Maxillofac Implants. 2009 May-Jun;24(3):484-90. PMID: 19587871.