Before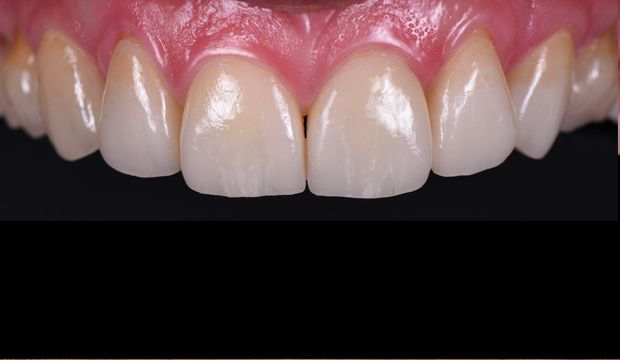 After
Aesthetic treatment with veneers
Dentist:
Dr. Soenke Harder
Initial situation:
Due to heavy grinding at night all teeth were badly worn and chipped resulting in an uneven smile. At the same time the teeth were restored with older fillings and showed slight crowding. The patient wished for a nicer and more uniform appearance of the teeth.
Carried out treatment:
To achieve a natural and even appearance, the incisors and canines were veneered with full ceramic veneers.
Would you like to achieve a similar result for your smile? Call us today on: 020 3745 7455
Would you like to achieve a similar result for your smile? Call us today on: 020 3393 6207