Bruxism
(teeth grinding)

treatment

Teeth grinding is the most obvious form of bruxism, which is an excessive muscular activity that results in prolonged and extremely vigorous contact between the teeth, unrelated to normal function, such as eating or talking. It usually happens at an unconscious level during sleep, but it can also occur during the daytime.

Bruxism can become a health concern as it wears away dental substances very quickly. It can also trigger the onset of other conditions such as chronic pain, toothache, headaches, and tinnitus. It can affect people of any age.
Treatment Duration
30 minutes
Price
From £800

Combined Team Experience
25+ years
Recovery Time
24 hours
Our Google Rating
★★★★★ (4.9)
What happens when you grind your teeth?
The most obvious result of bruxism is damage to the teeth, such as wear, chippings, discolourations, cracks, fractures, etc. But this dysfunction can also be associated with jaw and neck pain, headaches and sleep disruption.
Our Reviews
Natalia Sassoon
2023-06-10
Great service and care with Dr Shravan. Highly recommend his service and the clinic for all their help. Thank you!
Bianca Skinner
2023-06-05
Excellent practice! Such a lovely practice. I have been a client of Raul Costa's for many years. He is incredibly professional, experienced and I trust him completely.
Hi, I have been recommended to Wimpole Street Dental Clinic. Booked an appointment for check up. My Dentist was Dr. Raul Costa. During the check up, some issues were discovered. Everything was explained into detail, and with the beat solution's. On the spot Dr. Raul Costa has dealt with the minor issues, which it was really great and helpful. For my next appointment, we had to work for at least 1 and a half hour. To be honest I am not really good in sitting for so long in a dentist chiar, and doing all sorts of procedures. But Dr. Raul Costa made it look, and feel very easy taking and comfortable. To be honest at one point I did fell asleep, which this never happened to me, during dental practice to my body. I am more than happy with the results, and also with the type of quality materials used. I have already recommended the clinic and Dr. Raul Costa to a few friends and family, which they already been there, and they are very happy. Can highly recommend Wimpole Street Dental Clinic, Dr. Raul Costa and all their professional stuff. Alex
Verity Wilkinson
2023-05-10
I can't recommend the clinic enough! I am a nervous person when it comes to dentistry but was made to feel immediately at ease by all the staff. Christian and his team are incredible!
Alexander Higgs
2023-02-22
Expertise shown by Dr S Chawla was excellent, calmed any nerves I had and let me know everything that was going to happen before doing anything. Gave a detailed plan and was able to answer any question I had for him. Unfortunately 2 Bitewing X-rays did not load so was exposed to unnecessary radiation. Hope they correct this Fault for future patients.
I've had fixed implants( top and bottom) at this clinic . I could not be happier with the result. Dr Dejan Dragisic preformed the procedure and I can not recommend him highly enough . The whole team at this clinic are very professional, helpful and friendly . Dr Dejan Dragisic explained the whole procedure and put my mind at rest the whole whole time I was in the chair . I had very little pain afterwards . Worth every penny .
Excellence. I can't say this enough. Just Excellence, from the moment I walked in to when I left. I was very nervous after bad experiences over many, many years with other dental practices, resulting in me not going to a dentist. The receptionists were very kind and understanding, making me feel at ease. Prof Dr Christian Mehl was extremely patient, respectful, attentive, and assuring, and he explained everything to me. My treatment was smooth and flawless, with absolutely no pain. He is, without a doubt, a true professional. I have my faith restored, but most of all, I have finally, finally found a dental clinic and a dentist I can trust. I can't thank everyone enough. I don't normally write or trust reviews. If you are reading this, then I assure you, you can trust this one.
Bernhard Raschke
2023-01-17
Brilliant team (receptionists, dentists, nurses), brilliant patient experience and top quality work. Real professionals with a big heart!
Donna Williams
2023-01-15
6 star service and care! What a fabulous experience- worth every £. Exceptional dentistry from surgeon Dr A El-Awa , top tech used to ensure my 2nd molar was extracted in the most efficient, comfortable ( pain free) and caring, personal manner. Unbelievably well treated by all staff, front desk to Dr's assistants Alice and Anna. Simply beyond expectations. Thank you ! Don't hesitate to book this top class, clean and professional clinic. Off the charts, excellent. Actually looking forward to the follow up treatment programme for the rest of my mouth!! And I came up from Brighton to Central London for this. Well done. Best £££'s worth in a very long time!
You can invest in your smile today
Meet your dentists specialising in Bruxism…
We have over 75+ years of combined dentistry experience across our specialist team.
10,000+ treatments performed and counting.
We are leaders in the dental industry – we regularly teach, lecture and publish our research work internationally.
Aesthetic and Restorative Dentist at Wimpole Street Dental Clinic
Specialist in Prosthodontics & Dental Implant Surgeon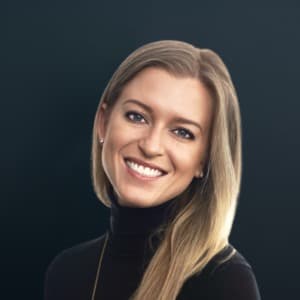 Recognised expert in various modern restorative dental procedures
Specialist in Periodontology, Oral Surgery & Full Mouth Reconstruction
Frequently Asked Questions
What are the consequences of teeth grinding?
Tooth wear is irreversible, in the sense that teeth do not grow back. This damage can start affecting normal function and appearance. Sometimes bruxism can also result in severe jaw pain and temporal mandibular joint disorder.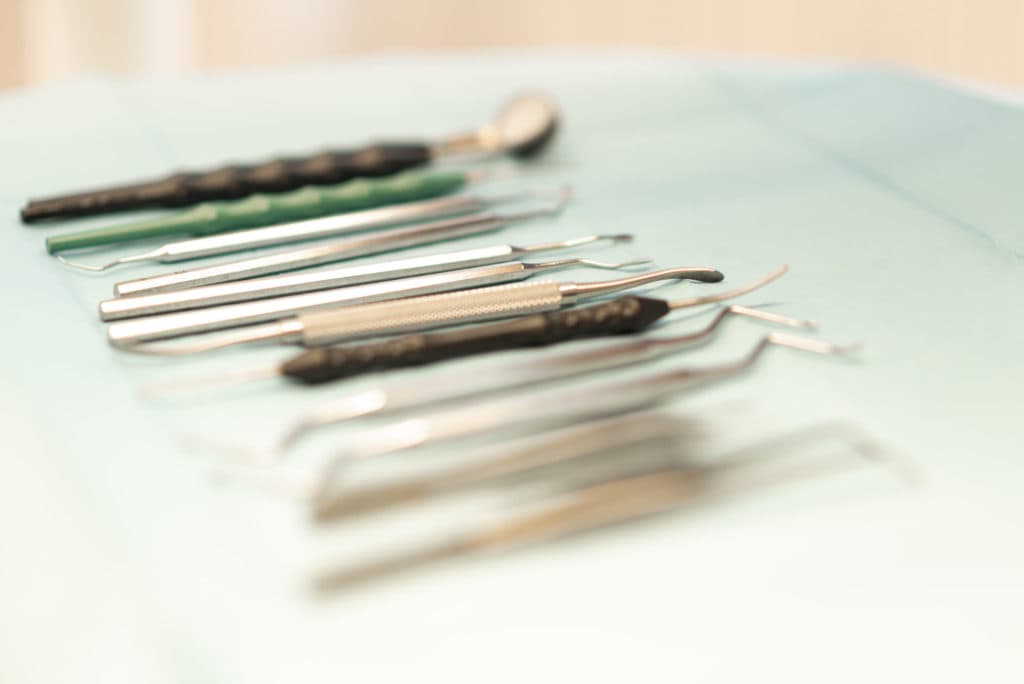 What can you do to stop teeth grinding?
Early diagnosis is essential to avoid extensive irreversible damage to the teeth; that is why our dentists are very experienced in identifying signs of bruxism. The easiest way to prevent damage is to fabricate a highly precise night guard, which can be crucial in order to avoid excessive tooth wear through the years. Botox injections in the chewing muscles can also be very effective although they only work for a certain period of time.
Certain changes to lifestyle, aiming to reduce stress levels, are more difficult to implement, but ultimately are the best way to deal with this disorder.
Can teeth affected by Bruxism be repaired?
Bruxism ends up affecting the function and appearance of the teeth, but this can surely be reversed. Thanks to adhesive restorations, such as composites, ceramic veneers and overlays, this can be achieved with virtually zero invasion, seriously rejuvenating a smile in a very predictable way.
Related Treatments
Adhesive prosthetics, otherwise known as specially bonded, fixed ceramic restorations, such as a Maryland bridge for example, are a gentle…
When did we last update this page?
Our expert team continually update and research the latest news and techniques in dentistry, as such we regularly update our pages and have these clinically reviewed.
Current Version
July 21st 2023
Added "when did we last update this page" and author biography to the page.
Written by: Prof Dr Christian Mehl
Medically reviewed by: Dr Raul Costa
Previous Versions
October 2nd 2022
Page redesigned and updated to reflect change in address.
Written by: Prof Dr Christian Mehl
Medically reviewed by: Dr Raul Costa
30th August 2021
Original content created.
Written by: Prof Dr Christian Mehl
Medically reviewed by: Dr Raul Costa
Wimpole St Dental Clinic has strict sourcing guidelines and relies on peer-reviewed studies, academic research institutions, and medical associations. We avoid using tertiary references. You can learn more about how we ensure our content is accurate and current by reading our editorial policy.
Lobbezoo F, Ahlberg J, Glaros AG, Kato T, Koyano K, Lavigne GJ, de Leeuw R, Manfredini D, Svensson P, Winocur E. Bruxism defined and graded: an international consensus. J Oral Rehabil. 2013 Jan;40(1):2-4. doi: 10.1111/joor.12011. Epub 2012 Nov 4. PMID: 23121262.
Klasser GD, Rei N, Lavigne GJ. Sleep bruxism etiology: the evolution of a changing paradigm. J Can Dent Assoc. 2015;81:f2. PMID: 25633110.
Mark AM. What is bruxism? J Am Dent Assoc. 2021 Sep;152(9):788. doi: 10.1016/j.adaj.2021.06.012. PMID: 34454650.
Manfredini D, Ahlberg J, Lobbezoo F. Bruxism definition: Past, present, and future – What should a prosthodontist know? J Prosthet Dent. 2022 Nov;128(5):905-912. doi: 10.1016/j.prosdent.2021.01.026. Epub 2021 Mar 5. PMID: 33678438.