Corrective Braces in London
In cases where children have an uneven bite, early intervention with a corrective removable brace is recommended. Jaw training appliances can encourage new bone growth to push forward and correct the bite. These devices can be worn on both upper and lower teeth from age 6 and later changed for a fixed brace around age 12, potentially avoiding the need for later jaw surgeries.
The length of time needed to wear corrective braces varies depending on the severity of the misalignment, with treatment ranging from several months to a few years. Corrective braces can help improve both the appearance and function of the teeth and jaws, leading to better oral health and a more confident smile.
Treatment Duration
6 months – 2 years
Price
From £4,495

Combined Team Experience
15+ years
Recovery Time
1 day
Our Google Rating
★★★★★ (4.9)
Prices of CORRECTIVE BRACES in London





FIXED SILVER METAL BRACES INCLUDING RETAINERS – SINGLE ARCH (UPPER OR LOWEr)
FROM £4,495
FIXED SILVER METAL BRACES INCLUDING RETAINERS – BOTH ARCHES (UPPER OR LOWER)
FROM £5,995
Wimpole Street Dental Clinic are specialists in Orthodontics
We have decades of combined experience in orthodontics as well as all the latest and most innovative technology and techniques to help deliver the best results.
Book an appointment with us today to find out more about corrective braces and if you're suitable for treatment.
Our Reviews
Natalia Sassoon
2023-06-10
Great service and care with Dr Shravan. Highly recommend his service and the clinic for all their help. Thank you!
Bianca Skinner
2023-06-05
Excellent practice! Such a lovely practice. I have been a client of Raul Costa's for many years. He is incredibly professional, experienced and I trust him completely.
Hi, I have been recommended to Wimpole Street Dental Clinic. Booked an appointment for check up. My Dentist was Dr. Raul Costa. During the check up, some issues were discovered. Everything was explained into detail, and with the beat solution's. On the spot Dr. Raul Costa has dealt with the minor issues, which it was really great and helpful. For my next appointment, we had to work for at least 1 and a half hour. To be honest I am not really good in sitting for so long in a dentist chiar, and doing all sorts of procedures. But Dr. Raul Costa made it look, and feel very easy taking and comfortable. To be honest at one point I did fell asleep, which this never happened to me, during dental practice to my body. I am more than happy with the results, and also with the type of quality materials used. I have already recommended the clinic and Dr. Raul Costa to a few friends and family, which they already been there, and they are very happy. Can highly recommend Wimpole Street Dental Clinic, Dr. Raul Costa and all their professional stuff. Alex
Verity Wilkinson
2023-05-10
I can't recommend the clinic enough! I am a nervous person when it comes to dentistry but was made to feel immediately at ease by all the staff. Christian and his team are incredible!
Alexander Higgs
2023-02-22
Expertise shown by Dr S Chawla was excellent, calmed any nerves I had and let me know everything that was going to happen before doing anything. Gave a detailed plan and was able to answer any question I had for him. Unfortunately 2 Bitewing X-rays did not load so was exposed to unnecessary radiation. Hope they correct this Fault for future patients.
I've had fixed implants( top and bottom) at this clinic . I could not be happier with the result. Dr Dejan Dragisic preformed the procedure and I can not recommend him highly enough . The whole team at this clinic are very professional, helpful and friendly . Dr Dejan Dragisic explained the whole procedure and put my mind at rest the whole whole time I was in the chair . I had very little pain afterwards . Worth every penny .
Excellence. I can't say this enough. Just Excellence, from the moment I walked in to when I left. I was very nervous after bad experiences over many, many years with other dental practices, resulting in me not going to a dentist. The receptionists were very kind and understanding, making me feel at ease. Prof Dr Christian Mehl was extremely patient, respectful, attentive, and assuring, and he explained everything to me. My treatment was smooth and flawless, with absolutely no pain. He is, without a doubt, a true professional. I have my faith restored, but most of all, I have finally, finally found a dental clinic and a dentist I can trust. I can't thank everyone enough. I don't normally write or trust reviews. If you are reading this, then I assure you, you can trust this one.
Bernhard Raschke
2023-01-17
Brilliant team (receptionists, dentists, nurses), brilliant patient experience and top quality work. Real professionals with a big heart!
Donna Williams
2023-01-15
6 star service and care! What a fabulous experience- worth every £. Exceptional dentistry from surgeon Dr A El-Awa , top tech used to ensure my 2nd molar was extracted in the most efficient, comfortable ( pain free) and caring, personal manner. Unbelievably well treated by all staff, front desk to Dr's assistants Alice and Anna. Simply beyond expectations. Thank you ! Don't hesitate to book this top class, clean and professional clinic. Off the charts, excellent. Actually looking forward to the follow up treatment programme for the rest of my mouth!! And I came up from Brighton to Central London for this. Well done. Best £££'s worth in a very long time!
Corrective braces improve both the appearance and function of the teeth and jaws, leading to better oral health and a more confident smile
Why is Wimpole Street Dental Clinic best for corrective braces in London?
Dr Sudarshan, our skilled Orthodontist at Wimpole Street Dental Clinic, specializes in discreet teeth alignment solutions. Her precise and gentle approach emphasizes patient comfort and confidence, evident in the personalized care she provides. With her extensive experience, Dr Sudarshan offers tailored treatment options that meet each patient's unique needs and preferences, ensuring inconspicuous and effective results.
With her expertise and unwavering commitment to staying up-to-date with the latest developments in orthodontic care, patients can rest assured that they are receiving exceptional care from Dr Sudarshan.
At our dental clinic in London, we take pride in providing the latest and most innovative orthodontic technology and techniques available. With a focus on utilizing the latest advancements in the field, we strive to offer our patients efficient, dependable, and rapid results.
Meet our dentists who are experts in Corrective Braces…
We have over 75+ years of combined dentistry experience across our specialist team.
10,000+ treatments performed and counting.
We are leaders in the dental industry – we regularly teach, lecture and publish our research work internationally.
Our latest work
Corrective Braces
In cases where children have an uneven bite, early intervention with a corrective removable brace …
What should I know about corrective braces?
Removable braces
Corrective appliances may be removed.
For children only
Treatment with corrective braces is only possible when jaw tissue is still developing and as such, only suitable for children.
Prevents future treatment
By correcting bite and alignment issues early on, this prevents future surgeries for the patient when their jaw tissue can longer be corrected.
Frequently asked questions
What are corrective braces?
Corrective braces are dental devices used to straighten and align teeth, improve bite issues, and correct other dental problems.
The term "correct braces" isn't a specific type of braces. However, the "correct" braces for any person would be the type of orthodontic appliance that best suits their individual needs, goals, and lifestyle.
There are several types of braces available, and an orthodontist can recommend the right one for you based on factors such as the complexity of your case, your age, your aesthetic preferences, and your budget.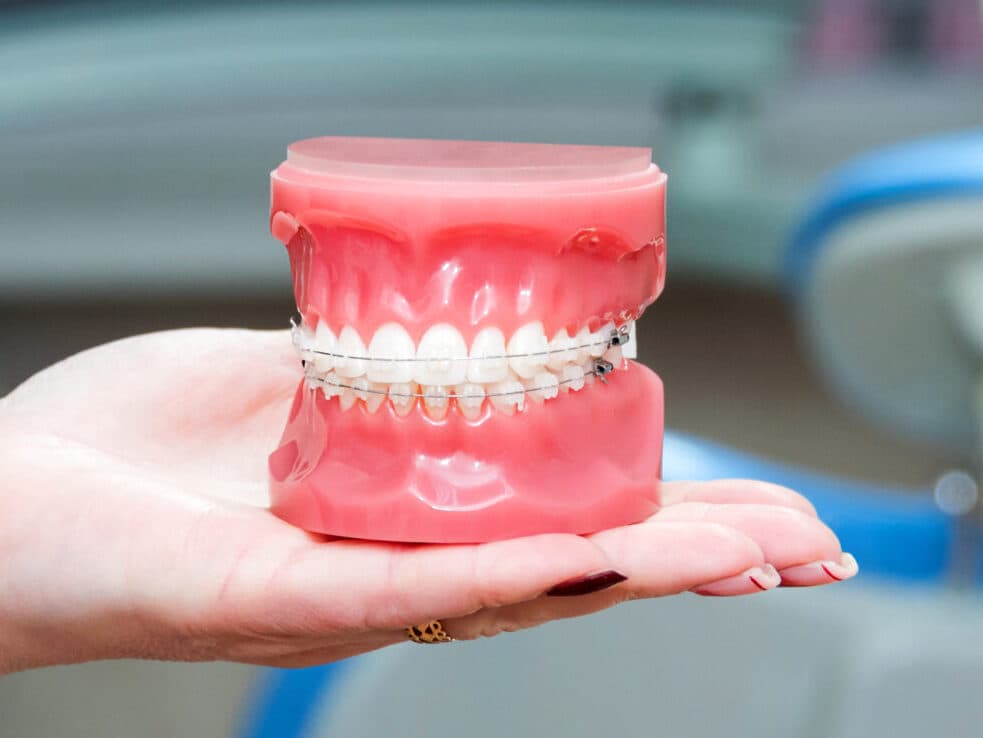 What types of corrective braces are available?
Here are some common types of braces:
Metal Braces: These are the traditional and most common type of braces. They are made of high-grade stainless steel and work by using brackets and archwires to align your teeth into the correct position.
Ceramic Braces: These work the same way as traditional braces but are made of a clear or tooth-colored ceramic material to make them less noticeable.
Lingual Braces: These braces are similar to traditional metal braces, but they are placed on the inside of the teeth (toward the tongue), making them virtually invisible.
Invisalign (or other clear aligner systems): Instead of brackets and wires, Invisalign uses a series of custom-made, clear plastic aligners to gradually move your teeth. These aligners are removable and nearly invisible.
A consultation with an orthodontist is the best way to determine the correct braces for you or anyone else considering orthodontic treatment.
How long does the treatment take?
The duration of the treatment depends on the severity of the dental issue being corrected. Treatment time can range from several months to a few years.
Are there any dietary restrictions while wearing corrective braces?
Yes, patients should avoid hard, sticky, and sugary foods as they can damage or dislodge the braces. Patients should also be diligent about brushing and flossing regularly to maintain good oral hygiene.
Are there any risks associated with wearing corrective braces?
Corrective braces are generally safe, but there can be some risks such as tooth decay or gum disease if proper oral hygiene is not maintained. Additionally, some patients may experience minor discomfort or soreness during the initial adjustment period. It is important to discuss any concerns with your orthodontist.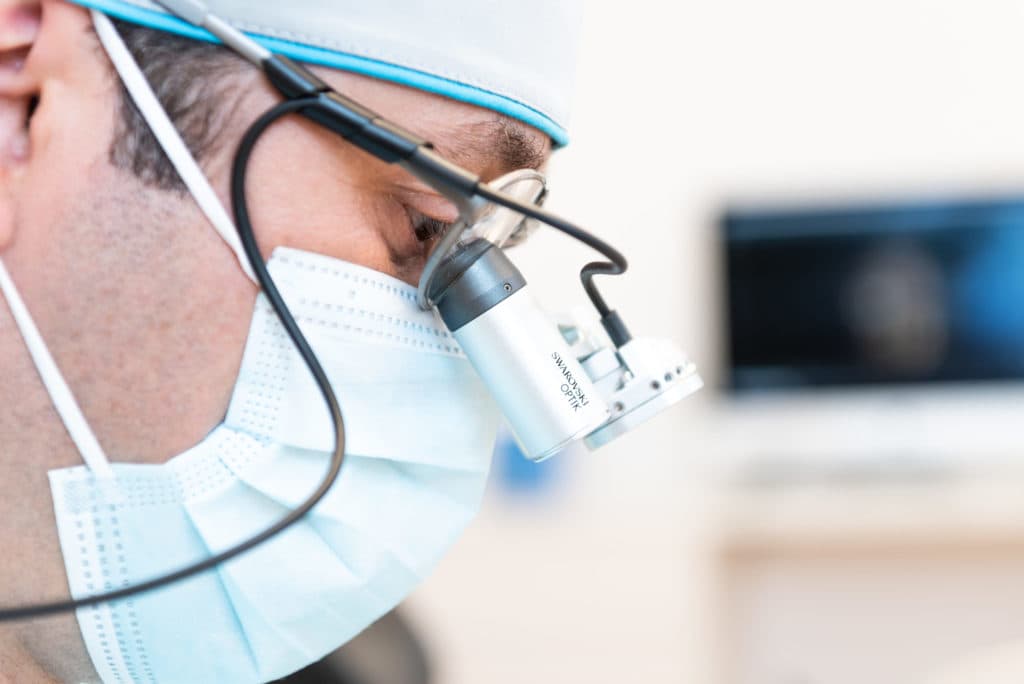 Why do children often need to wear braces?
Children often need braces more frequently than adults due to their growth and development stage. As children grow, their jaws and teeth are still evolving, making it an ideal time to intervene and guide this growth for optimal alignment. The malleability of a child's jawbone allows orthodontic treatments to be more effective and efficient in correcting a variety of orthodontic issues. Conversely, in adults, the jawbones have typically stopped growing, making some orthodontic issues more challenging to address.
Early intervention is another key factor. Orthodontic problems can be easier to address and correct while a child's dental structures are still developing. This means conditions like crowding, gaps, or a misaligned bite can be rectified earlier, often reducing the need for more complex treatments in adulthood.
Furthermore, certain habits common in childhood, such as thumb-sucking or prolonged use of a pacifier, can lead to orthodontic issues that require correction with braces. By addressing these issues in childhood, it can prevent more significant problems from developing later on.
Related Treatments
Invisalign is the most commonly used aligner technology world wide. Since we have the most scientific data from this system…
When did we last update this page?
Our expert team continually update and research the latest news and techniques in dentistry, as such we regularly update our pages and have these clinically reviewed.
Current Version
July 21st 2023
Added "when did we last update this page" and author biography to the page.
Written by: Prof Dr Christian Mehl
Medically reviewed by: Dr Raul Costa
Previous Versions
October 2nd 2022
Page redesigned and updated to reflect change in address.
Written by: Prof Dr Christian Mehl
Medically reviewed by: Dr Raul Costa
30th August 2021
Original content created.
Written by: Prof Dr Christian Mehl
Medically reviewed by: Dr Raul Costa
Wimpole St Dental Clinic has strict sourcing guidelines and relies on peer-reviewed studies, academic research institutions, and medical associations. We avoid using tertiary references. You can learn more about how we ensure our content is accurate and current by reading our editorial policy.
Batista KB, Thiruvenkatachari B, Harrison JE, O'Brien KD. Orthodontic treatment for prominent upper front teeth (Class II malocclusion) in children and adolescents. Cochrane Database Syst Rev. 2018 Mar 13;3(3):CD003452. doi: 10.1002/14651858.CD003452.pub4. PMID: 29534303; PMCID: PMC6494411.
Millett DT, Cunningham SJ, O'Brien KD, Benson PE, de Oliveira CM. Orthodontic treatment for deep bite and retroclined upper front teeth in children. Cochrane Database Syst Rev. 2017 Oct 2;10(10):CD005972. doi: 10.1002/14651858.CD005972.pub3. Update in: Cochrane Database Syst Rev. 2018 Feb 01;2:CD005972. PMID: 28968484; PMCID: PMC6485795.
Hawary RE, Zaaroor-Regev D, Floman Y, Lonner BS, Alkhalife YI, Betz RR. Brace treatment in adolescent idiopathic scoliosis: risk factors for failure-a literature review. Spine J. 2019 Dec;19(12):1917-1925. doi: 10.1016/j.spinee.2019.07.008. Epub 2019 Jul 17. PMID: 31325626.
Culik J, Marik I, Cerny P. Treatment of children scoliosis by corrective brace with regulated force effect. J Musculoskelet Neuronal Interact. 2011 Jun;11(2):203-7. PMID: 21625057.