Retainers in London
After aligning your teeth, you will naturally want to prevent them from getting crowded again. Retainers help you to achieve precisely this. You can read up on the exact procedure below. We will also gladly provide you with more details in person. We are looking forward to your visit.
Retainers in dentistry are orthodontic devices used after completing orthodontic treatment, such as braces. Their purpose is to help maintain the newly achieved position of the teeth. Retainers are typically custom-made from plastic or a combination of plastic and metal wires. They serve several important functions, including stabilizing the teeth, preventing relapse or shifting, and guiding jaw growth if necessary.
Retainers are usually worn full-time initially, gradually transitioning to nighttime use. Regular check-ups and proper care are essential to ensure their effectiveness in maintaining the desired results of orthodontic treatment.
Treatment Duration
30 minutes
Price
From £300

Combined Team Experience
50+ years
Recovery Time
None
Our Google Rating
★★★★★ (4.9)
Who is suitable for retainers?

Retainers are suitable for individuals who have completed orthodontic treatment, such as braces, and want to maintain the new alignment of their teeth. They are typically recommended for both teenagers and adults who have undergone orthodontic correction.
Specifically, retainers are suitable for: Individuals who have had braces or other orthodontic appliances to align their teeth. Those who have achieved the desired position of their teeth and want to prevent relapse or shifting. Patients who have completed jaw growth and reached a stable bite.
It's important to consult with an orthodontist to determine the most appropriate type of retainer and the recommended duration of usage based on individual orthodontic needs. Retainers are custom-made to fit each person's mouth, ensuring optimal effectiveness and comfort.
What does a retainer cost?



FIXED RETAINER (PER ARCH)


from £300
REPAIR OF FIXED RETAINER (PER ARCH)
from £150
REMOVABLE RETAINER (PER ARCH)
from £200
INVISALIGN VIVERA RETAINERS – 3 SETS (PER ARCH)
from £600
High-quality retainers to deliver straighter teeth
Unlike many other dental practices, Wimpole Street Dental Clinic is extremely fortunate and proud to operate our own dental laboratory on-site. This means that we can create the perfect retainer for your mouth, guaranteeing comfort, effectiveness and ultimately, a beautiful smile.
Book an appointment at our central London dental practice to find our about our removable and fixed retainers.
Our Reviews
Natalia Sassoon
2023-06-10
Great service and care with Dr Shravan. Highly recommend his service and the clinic for all their help. Thank you!
Bianca Skinner
2023-06-05
Excellent practice! Such a lovely practice. I have been a client of Raul Costa's for many years. He is incredibly professional, experienced and I trust him completely.
Hi, I have been recommended to Wimpole Street Dental Clinic. Booked an appointment for check up. My Dentist was Dr. Raul Costa. During the check up, some issues were discovered. Everything was explained into detail, and with the beat solution's. On the spot Dr. Raul Costa has dealt with the minor issues, which it was really great and helpful. For my next appointment, we had to work for at least 1 and a half hour. To be honest I am not really good in sitting for so long in a dentist chiar, and doing all sorts of procedures. But Dr. Raul Costa made it look, and feel very easy taking and comfortable. To be honest at one point I did fell asleep, which this never happened to me, during dental practice to my body. I am more than happy with the results, and also with the type of quality materials used. I have already recommended the clinic and Dr. Raul Costa to a few friends and family, which they already been there, and they are very happy. Can highly recommend Wimpole Street Dental Clinic, Dr. Raul Costa and all their professional stuff. Alex
Verity Wilkinson
2023-05-10
I can't recommend the clinic enough! I am a nervous person when it comes to dentistry but was made to feel immediately at ease by all the staff. Christian and his team are incredible!
Alexander Higgs
2023-02-22
Expertise shown by Dr S Chawla was excellent, calmed any nerves I had and let me know everything that was going to happen before doing anything. Gave a detailed plan and was able to answer any question I had for him. Unfortunately 2 Bitewing X-rays did not load so was exposed to unnecessary radiation. Hope they correct this Fault for future patients.
I've had fixed implants( top and bottom) at this clinic . I could not be happier with the result. Dr Dejan Dragisic preformed the procedure and I can not recommend him highly enough . The whole team at this clinic are very professional, helpful and friendly . Dr Dejan Dragisic explained the whole procedure and put my mind at rest the whole whole time I was in the chair . I had very little pain afterwards . Worth every penny .
Excellence. I can't say this enough. Just Excellence, from the moment I walked in to when I left. I was very nervous after bad experiences over many, many years with other dental practices, resulting in me not going to a dentist. The receptionists were very kind and understanding, making me feel at ease. Prof Dr Christian Mehl was extremely patient, respectful, attentive, and assuring, and he explained everything to me. My treatment was smooth and flawless, with absolutely no pain. He is, without a doubt, a true professional. I have my faith restored, but most of all, I have finally, finally found a dental clinic and a dentist I can trust. I can't thank everyone enough. I don't normally write or trust reviews. If you are reading this, then I assure you, you can trust this one.
Bernhard Raschke
2023-01-17
Brilliant team (receptionists, dentists, nurses), brilliant patient experience and top quality work. Real professionals with a big heart!
Donna Williams
2023-01-15
6 star service and care! What a fabulous experience- worth every £. Exceptional dentistry from surgeon Dr A El-Awa , top tech used to ensure my 2nd molar was extracted in the most efficient, comfortable ( pain free) and caring, personal manner. Unbelievably well treated by all staff, front desk to Dr's assistants Alice and Anna. Simply beyond expectations. Thank you ! Don't hesitate to book this top class, clean and professional clinic. Off the charts, excellent. Actually looking forward to the follow up treatment programme for the rest of my mouth!! And I came up from Brighton to Central London for this. Well done. Best £££'s worth in a very long time!
Custom retainers, made in-house, to guarantee the most comfortable and effective results
What happens during
the treatment of retainers?
Removable retainers
After an initial consultation, we accurately take all the measurements we need for our dental technicians at our in-house dental laboratory to manufacture a custom-made plated appliance often made of plastic with special holding elements attached to it.
Once the removable retainer is ready to be applied, we will explain exactly how to use it on a daily basis and provide you with all the aftercare information and advice you may need.
We agree together a schedule of check-ups for you to attend so we can check the fit and monitor how the jawbones and gums stabilise themselves in relation to this new orthodontics device and how it protects the new position of the teeth to prevent significant movement.
NB: Please note that the overall duration of orthodontic treatment with a retainer varies on an individual case basis but we often recommend using a retainer for as long as you used your braces
Fixed retainers
After an initial consultation, we accurately take all the measurements we need (such as with a teeth impression kit to create a plaster model) for our dental technicians at our in-house dental laboratory to manufacture a custom-made plated appliance for you.
Fixed teeth stabilisers are attached to the inner sides of the front teeth.
After a pre-treatment, we attach the wire so it does not exert any pressure.
We agree together on a schedule of check-ups for you to attend so we can check the fit and monitor how the jawbones and gums stabilise themselves in relation to this new fixed retainer and how it protects the new position of the teeth to prevent significant movement.
NB: If the retainers start to exert pressure or to loosen, please book an appointment with us at your earliest opportunity so we can preserve both the form and function of the retainers for you to restore both your comfort and confidence in their daily use.
Why is Wimpole Street Dental Clinic best for
retainers in London?
The clinical purpose of a teeth retainer is to protect the new alignment of the teeth once braces are removed upon successful completion of this initial orthodontic treatment. This purpose is best served by a perfect fit which we are delighted to achieve for our patients through the use of our state-of-the-art technology suite and dental laboratory facilities available to us in-house here at our central London dental practice. We pride ourselves on the delivery of premium multi-disciplinary treatments offered by all of the dentist and orthodontist team who is either registered specialist in their field or hold an in-depth special interest in the treatments they perform.
The specialist field of orthodontics, including the manufacture of your custom-made teeth retainers for teeth straightening, is another area of dental expertise where we excel in our orthodontist team.
We provide an integrated treatment plan for all our patients with routine dental appointments, dental hygiene care and the latest advice on saving teeth, replacing teeth, orthodontics and cosmetic dentistry, resulting in the highest standards of excellence in treatment outcomes using evidence-based dentistry with a person-centred approach.
Meet our dentists who are experts in Retainers…
We have over 75+ years of combined dentistry experience across our specialist team.
10,000+ treatments performed and counting.
We are leaders in the dental industry – we regularly teach, lecture and publish our research work internationally.
Orthodontist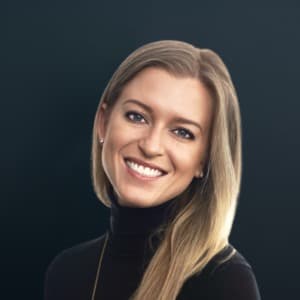 Expert in modern restorative dental procedures
Aesthetic and Restorative Dentist at Wimpole Street Dental Clinic
Specialist in Prosthodontics & Dental Implant Surgeon
Specialist in Periodontology, Oral Surgery & Full Mouth Reconstruction
Frequently asked questions
What does a teeth retainer look like?
Retainers are custom-made removable or fixed dental appliances made of clear plastic or metal used in the specialist field of dentistry called Orthodontics. They can be visible or invisible to you depending on the method of manufacture. They are in essence a moulded apparatus operating like a frame within the mouth designed to protect the new alignment of your teeth and your new smile after the successful completion of braces treatment.
How long do you wear an orthodontic retainer?

The duration of wearing an orthodontic retainer can vary depending on the recommendation of the orthodontist and the individual's specific orthodontic needs. In general, it is advisable to wear a retainer for an extended period to maintain the results of orthodontic treatment.
Initially, after completing orthodontic treatment, the orthodontist may recommend wearing the retainer full-time, except when eating or cleaning, for a few months. This period allows the teeth and supporting structures to stabilize in their new positions.
After the initial phase, the orthodontist may modify the retainer wear schedule, typically transitioning to wearing it only at night. This nighttime wear may continue for several more months to a few years, depending on the individual case and the orthodontist's recommendation.
It's important to follow the orthodontist's guidance regarding the duration and schedule of retainer wear. Failure to wear the retainer as instructed can lead to teeth shifting back towards their original positions, potentially reversing the progress achieved through orthodontic treatment.
How do you get a teeth retainer?
Your Orthodontist will advise you if/when a teeth retainer is needed for you, in your individual case, during your check-up appointment with us at our dental practice. You will be booked in with the orthodontic team for an initial consultation followed by an appointment.
Why does a retainer hurt my teeth?
There are a few reasons why a retainer might cause discomfort or pain in the teeth. When you first start wearing a retainer or when it's adjusted, there may be an initial adjustment period during which your teeth and surrounding tissues need time to adapt. This can result in temporary discomfort that usually subsides within a few days.
If the retainer feels tight or exerts pressure on the teeth, it can cause discomfort, but this should diminish as you continue to wear it consistently. Incorrect fit or irregularities in the retainer can also lead to discomfort, so it's important to ensure proper fabrication and adjustment.
Additionally, if there have been shifts in your teeth or changes in your bite since orthodontic treatment, wearing a retainer may cause temporary discomfort as it helps realign the teeth or correct the bite. If you experience significant or prolonged discomfort, it's best to consult with your orthodontist. Please book an appointment with us at our dental practice so we can advise and recommend to you the best course of action.
What is the best teeth retainer?
The best teeth retainer is the one which offers you the best fit and is fit for your purpose. In addition to your comfort, if they are as aesthetically pleasing as possible then you can rest assured you have chosen the best option for yourself.
At Wimpole Street Dental Clinic, our orthodontic team offer Vivera and Wire retainer choices for you to consider with your dentist.
What is a retainer?
Retainers are a custom-made removable or fixed dental appliance made of clear plastic or metal used in the specialist field of dentistry called Orthodontics. They are the next natural step after braces treatment is complete when the teeth are now straightened in order to preserve the new alignment of the teeth and to guard against potential misalignment in the future. Literally a retainer helps retain the shape of the teeth now treated to restore your beautiful smile.
How much will teeth move without a retainer? How long does it take for teeth to move if you don't wear retainers?
Without a retainer, teeth have the potential to shift or move back towards their original positions over time. The extent of the movement varies from person to person and depends on various factors, including the individual's unique oral anatomy, the amount of correction achieved during orthodontic treatment, and the duration since treatment completion.
It's important to note that teeth shifting is a natural process that can occur throughout life, regardless of whether orthodontic treatment has been undertaken. However, the risk of noticeable relapse is higher after orthodontic treatment if retainers are not worn as recommended by the orthodontist.
The specific amount of movement can be influenced by factors such as the presence of any underlying dental or skeletal imbalances, occlusion (bite) issues, oral habits (e.g., thumb sucking), and age. Generally, the longer the time elapsed since orthodontic treatment and retainer discontinuation, the more likely it is for teeth to gradually shift.
To minimize the risk of significant relapse, it's crucial to follow the orthodontist's recommendation to wear retainers as instructed. Consistent retainer use can help maintain the corrected alignment of your teeth over the long term. If you have concerns about your teeth shifting without a retainer, it's best to consult with your orthodontist for personalized advice based on your specific situation.
How much does an orthodontic retainer cost?
Our current fees for a retainer and orthodontic treatment at Wimpole Street Dental Clinic:
Vivera retainer per jaw – £350
After each orthodontic treatment, a retainer has to be worn for a lifetime otherwise the tooth positions revert to an undesired position. The Vivera retainer is a thin splint which is worn at night and keeps the teeth in position. For each jaw, you will get three retainers as they will soften over time.
Wire retainer per jaw – £300
After each orthodontics treatment, a retainer has to be worn for life. As an alternative to a Vivera retainer worn at night, a wire can be bonded to the back of your teeth. Otherwise, the tooth positions revert to an undesired position.
How do you clean a teeth retainer?
Good dental hygiene is vital for the effective cleansing of your fixed or removable retainer appliances. Our orthodontic team recommend the use of interdental brushes to adequately remove food particles from the teeth and gums so as to prevent caries or cavities from forming in the hard-to-reach areas of the mouth.
At your appointment with us at our dental practice, we would be delighted to advise on ways to optimise your oral hygiene regime now that it includes caring for your teeth retainers to retain your new straight teeth.
What's the difference between a retainer vs. aligner?
Whilst aligners and retainers might sound and look like they are similar, they are in fact quite different. Whilst a retainer retains the teeth in place to stop them from moving, an aligner does the opposite. Clear aligners like Invisalign are popular as they aren't as noticeable as braces nor as they are permanent fixtures all day. Aligners work by moving teeth with slight pressure until the tooth moves into the desired position.
Aligners, such as invisible braces/clear aligners like Invisalign, are also removable, unlike braces. This means that they can be taken out for more comfortable activities like eating or drinking.
Related Treatments
Invisalign is the most commonly used aligner technology world wide. Since we have the most scientific data from this system…
When did we last update this page?
Our expert team continually update and research the latest news and techniques in dentistry, as such we regularly update our pages and have these clinically reviewed.
Current Version
July 21st 2023
Added "when did we last update this page" and author biography to the page.
Written by: Prof Dr Christian Mehl
Medically reviewed by: Dr Raul Costa
Previous Versions
October 2nd 2022
Page redesigned and updated to reflect change in address.
Written by: Prof Dr Christian Mehl
Medically reviewed by: Dr Raul Costa
30th August 2021
Original content created.
Written by: Prof Dr Christian Mehl
Medically reviewed by: Dr Raul Costa
Wimpole St Dental Clinic has strict sourcing guidelines and relies on peer-reviewed studies, academic research institutions, and medical associations. We avoid using tertiary references. You can learn more about how we ensure our content is accurate and current by reading our editorial policy.
Kartal Y, Kaya B. Fixed Orthodontic Retainers: A Review. Turk J Orthod. 2019 Jun;32(2):110-114. doi: 10.5152/TurkJOrthod.2019.18080. Epub 2019 Jun 1. PMID: 31294414; PMCID: PMC6605884.
Al-Moghrabi D, Pandis N, Fleming PS. The effects of fixed and removable orthodontic retainers: a systematic review. Prog Orthod. 2016 Dec;17(1):24. doi: 10.1186/s40510-016-0137-x. Epub 2016 Jul 26. PMID: 27459974; PMCID: PMC4961661.
Alassiry AM. Orthodontic Retainers: A Contemporary Overview. J Contemp Dent Pract. 2019 Jul 1;20(7):857-862. PMID: 31597809.
Dogramaci EJ, Littlewood SJ. Removable orthodontic retainers: practical considerations. Br Dent J. 2021 Jun;230(11):723-730. doi: 10.1038/s41415-021-2893-3. Epub 2021 Jun 11. PMID: 34117427.