Invisalign®

in London

It's never too late for aligned teeth. If you wish to correct the crooked positioning of your teeth without braces, this might just be the right method for you.

Invisalign is a teeth alignment system using cutting-edge technology which sets its custom-made manufacture and so the success rate of its clinical outcomes apart. It delivers on efficiency, efficacy, discreet aesthetic appearance and on user comfort.

The Invisalign® system creates a set of virtually invisible and removable plastic trays (aligners or sometimes called splints) which are manufactured on a bespoke basis to provide a perfect fit over a patient's teeth at every stage of the treatment process. Often referred to as "invisible braces", Invisalign® is a popular alternative to adult braces or traditional braces as the system can be removed and is entirely discreet.
Treatment Duration
3.5 months – 2 years
Price
From £2,500

Combined Team Experience
25+ years
Recovery Time
Dependent on case
Our Google Rating
★★★★★ (4.9)
The secret to the orthodontic treatment is the gradual and gentle pressure exerted by the clear aligners to shift the teeth into their correct position guided by the exact movements planned out by your dentist or orthodontist using ClinCheck 3D software. This software can encourage you to use the aligners as we can show you the likely final tooth position which can be achieved if you complete the treatment successfully.
Who is suitable for
Invisalign®

?

The following dental conditions can be successfully treated by the use of Invisalign®:

Overjet – The overjet is the horizontal (anterior-posterior) relationship of the front teeth. The greatest distance between the incisal edges of the central incisors in the upper and lower jaw is measured. A significantly larger overjet can lead to aesthetic problems. Invisalign is the perfect treatment for this condition.

Overbite – The overbite is the vertical (superior-inferior) relative position of the front teeth in the vertical dimension. The distance from the incisal edge in the upper jaw to the incisal edge of the lower jaw is measured. If the incisal edges bite together, the overbite value is zero. If the teeth overlap too much it can cause problems. This condition makes many dental patients consider the orthodontic treatment of braces but Invisalign® can help with mild to moderate cases of overbite. Invisalign® is much less noticeable and so a discreet alternative to braces and it takes less time to complete the treatment so you receive the results you are looking for, quicker. If left untreated it can cause especially your lower teeth to wear down and can even cause pain in your jawline and your gums.

Crowded Teeth –when the teeth significantly overlap their position in the mouth, a condition which can begin in childhood and worsen into adulthood as your teeth and jaw naturally experience growth. It can lead to teeth misalignment and can impact both oral health and the aesthetic appearance of the smile and so your personal comfort and confidence. Mild cases of crowded teeth can be resolved using Invisalign® within 6-8 months and for more moderate cases the average timeframe is about 18 months duration using this system. If left untreated it can make caring for your teeth harder when it's time to brush or floss your teeth and so could contribute to your risk of developing tooth decay and/or gum disease.

Underbite –An underbite is a bite problem that occurs when the lower teeth rest further than the upper teeth. Underbite mostly occurs due to genetics, and it causes several other dental issues. Fixing your underbite helps you avoid these other dental problems later in life. Both children and adults can have an underbite, and in both cases, the condition can be treated. The common treatment options are Invisalign, braces and surgery. However, there are other treatment options.

Gappy Teeth – If your teeth are too small for your jawbone you might have gaps between them. Where the two central incisors are concerned the gap is sometimes called a diastema. Gappy teeth can show in more than one place within the dentition, originally presenting within small children (which may disappear during normal development) and yet are sometimes still noticeable in adulthood. Invisalign® is one dental treatment which could straighten the teeth so the gap is no longer visible, or veneers could be considered for just a single or double tooth gap condition. Please be advised that treating Gappy Teeth is deemed to be an aesthetic or cosmetic treatment option. If left untreated the pockets where the gaps develop could be placed for food debris to accumulate leading to plaque and tartar build-up, increasing the risk of tooth decay coupled with sore gums which could result in gum disease.

Crossbite – when the side teeth do not meet together in a regular position on the upper and lower jaw when you close your mouth to bite. An asymmetrical jawline position is best treated early in childhood to achieve optimum clinical results. Re-alignment is possible for mild cases of crossbite using Invisalign® aligners which are almost invisible to see and easily removable for comfort. If left untreated, your teeth can wear down or chip and your gums could start to recede causing functional and aesthetic discomfort and/or gum disease.

Pre-prosthetic Orthodontics – an Invisalign® tooth aligner treatment can be applied to straighten the teeth in preparation to receive a dental prosthetic like a dental bridge or a crown restoration. Pre-prosthetic orthodontics can help to reduce the amount of ground-down tooth material and thus can significantly reduce the risk of nerve damage.
Invisalign i7
from £2,500
Invsisalign light
from £4,000
Invisalign full

from £5,500

Vivera retainer per jaw
from £350
Wire retainer per jaw
from £300
Invisible braces for straighter teeth – an alternative to adult braces
The hugely popular and reliable Invisalign® system allows adults to achieve straighter teeth without having to commit to wearing braces.
These clear aligners can be removed for eating and cleaning and are nearly invisible. Invisalign® is a discreet and hugely successful orthodontic treatment for delivering noticeable results from as soon as three months.
Our Reviews
Natalia Sassoon
2023-06-10
Great service and care with Dr Shravan. Highly recommend his service and the clinic for all their help. Thank you!
Bianca Skinner
2023-06-05
Excellent practice! Such a lovely practice. I have been a client of Raul Costa's for many years. He is incredibly professional, experienced and I trust him completely.
Hi, I have been recommended to Wimpole Street Dental Clinic. Booked an appointment for check up. My Dentist was Dr. Raul Costa. During the check up, some issues were discovered. Everything was explained into detail, and with the beat solution's. On the spot Dr. Raul Costa has dealt with the minor issues, which it was really great and helpful. For my next appointment, we had to work for at least 1 and a half hour. To be honest I am not really good in sitting for so long in a dentist chiar, and doing all sorts of procedures. But Dr. Raul Costa made it look, and feel very easy taking and comfortable. To be honest at one point I did fell asleep, which this never happened to me, during dental practice to my body. I am more than happy with the results, and also with the type of quality materials used. I have already recommended the clinic and Dr. Raul Costa to a few friends and family, which they already been there, and they are very happy. Can highly recommend Wimpole Street Dental Clinic, Dr. Raul Costa and all their professional stuff. Alex
Verity Wilkinson
2023-05-10
I can't recommend the clinic enough! I am a nervous person when it comes to dentistry but was made to feel immediately at ease by all the staff. Christian and his team are incredible!
Alexander Higgs
2023-02-22
Expertise shown by Dr S Chawla was excellent, calmed any nerves I had and let me know everything that was going to happen before doing anything. Gave a detailed plan and was able to answer any question I had for him. Unfortunately 2 Bitewing X-rays did not load so was exposed to unnecessary radiation. Hope they correct this Fault for future patients.
I've had fixed implants( top and bottom) at this clinic . I could not be happier with the result. Dr Dejan Dragisic preformed the procedure and I can not recommend him highly enough . The whole team at this clinic are very professional, helpful and friendly . Dr Dejan Dragisic explained the whole procedure and put my mind at rest the whole whole time I was in the chair . I had very little pain afterwards . Worth every penny .
Excellence. I can't say this enough. Just Excellence, from the moment I walked in to when I left. I was very nervous after bad experiences over many, many years with other dental practices, resulting in me not going to a dentist. The receptionists were very kind and understanding, making me feel at ease. Prof Dr Christian Mehl was extremely patient, respectful, attentive, and assuring, and he explained everything to me. My treatment was smooth and flawless, with absolutely no pain. He is, without a doubt, a true professional. I have my faith restored, but most of all, I have finally, finally found a dental clinic and a dentist I can trust. I can't thank everyone enough. I don't normally write or trust reviews. If you are reading this, then I assure you, you can trust this one.
Bernhard Raschke
2023-01-17
Brilliant team (receptionists, dentists, nurses), brilliant patient experience and top quality work. Real professionals with a big heart!
Donna Williams
2023-01-15
6 star service and care! What a fabulous experience- worth every £. Exceptional dentistry from surgeon Dr A El-Awa , top tech used to ensure my 2nd molar was extracted in the most efficient, comfortable ( pain free) and caring, personal manner. Unbelievably well treated by all staff, front desk to Dr's assistants Alice and Anna. Simply beyond expectations. Thank you ! Don't hesitate to book this top class, clean and professional clinic. Off the charts, excellent. Actually looking forward to the follow up treatment programme for the rest of my mouth!! And I came up from Brighton to Central London for this. Well done. Best £££'s worth in a very long time!
Specialists in discreet Invisalign® treatment for a straight & natural looking smile
Pre-Implantology Orthodontics – an Invisalign® tooth aligner treatment can be applied to straighten the teeth or correct the spacing in preparation to receive a dental implant.
Orthodontics after Periodontitis – an Invisalign® tooth aligner treatment can be applied once you have been successfully treated for gum disease or periodontitis to re-align the teeth in your restored, stronger gum line.
Invisalign process step by step:
After an initial consultation, if you and your dentist agree on your suitability for the treatment of Invisalign®, we analyse the initial condition of your teeth with digital impressions, X-rays and photographs during your first appointment.
This preparation will produce a tailored treatment and cost schedule for you to consider. It includes the probable duration of this therapy (very dependent on the initial condition of your teeth as presented) and we discuss with you all what this procedure will entail. Please note that the usual duration of this therapy is between three months and two years but rest assured that the Invisalign® splints are virtually invisible so you can continue your daily life in complete comfort and confidence.
The plastic splint forming the Invisalign® appliance is cut to fit your gum line exactly so you can wear these clear aligners with ease. Your dentist will advise that they should use them for around 22 hours per day but you can remove them when eating or brushing your teeth.
Just before the insertion of the first transparent splints, we glue small attachments onto your teeth. These small 'buttons' act as guides to realign the teeth optimally during the treatment process.
We book an appointment for you after one to two weeks when the splints are changed in order to straighten the teeth step by step.
We then schedule follow-up appointments with you once every six weeks to assess the progress of this splint therapy for you. If required, we can adjust the aligners to ensure the best possible results are achieved in the shortest possible timeframe.
Once the treatment is complete, we recommend the use of retainers which act as thin arches, again an invisible appliance, to frame the teeth and preserve their new corrected position. It is possible to wear slightly firmer, transparent and removable splints as retainers if you wish
Why is
Wimpole Street Dental Clinic

best for Invisalign® in London?

Rest assured by knowing that our whole dentistry ethos is based on employing a new standard of care using the latest technology to assist both our diagnostic and preparation (modelling) capabilities as a perfect fit for Orthodontic treatment such as Invisalign® is often the critical factor affecting its level of clinical success.

We pride ourselves on offering evidence-based dentistry underpinning all our premium dental treatment recommendations and as we have access to a considerable volume of scientific data at our fingertips when it comes to using Invisalign® we have become expert Invisalign® providers of this specific Orthodontic treatment.

Trust Wimpole Street Dental Clinic in London to both offer and deliver the beautiful smile and perfectly straight teeth you have been looking for your whole life with this virtually invisible and so minimally intrusive method of tooth alignment suitable for Invisalign® patients who can be both teenagers and adults alike. Our London dental clinic is convenient for patients working or living in central London and is accessible by car, taxi, bus and London Underground.
Meet our dentists who are experts in Invisalign…
We have over 75+ years of combined dentistry experience across our specialist team.
10,000+ treatments performed and counting.
We are leaders in the dental industry – we regularly teach, lecture and publish our research work internationally.
Orthodontist
Invisalign Expert at Wimpole Street Dental Clinic
Specialist in Prosthodontics & Dental Implant Surgeon
Our latest work
Invisalign and Veneers
After an accident as a child, the then fractured deciduous tooth damaged the permanent tooth …
Invisalign/Orthodontics treatment of front teeth with gaps in between them
Natural and very beautiful teeth. The patient was very young and did not want to …
Frequently asked questions
How long does Invisalign® take to work?
Please note that the usual duration of Invisalign® therapy is between three months and two years. Your orthodontist will be able to offer a more exact timeframe for your individual case during your initial consultation.
Is Invisalign® braces?
Technically, Invisalign® aren't "invisible braces" but invisible aligners. Invisalign aligners are different from traditional braces in that they can be taken out to eat, though they do still need to be worn 20-22 hours a day. Invisalign aligners also mean that it's much easier to brush and floss your teeth compared to wearing a traditional brace. Invisalign® are most commonly known as "adult braces" due to their increased popularity amongst adults who might be more self-conscious about having to wear braces in the workplace.
How does Invisalign® work?
The Invisalign® system creates a set of virtually invisible and removable plastic trays (aligners or sometimes called splints) which are manufactured on a bespoke basis to provide a perfect fit over a patient's teeth at every stage of the treatment process. The secret is the gradual and gentle pressure exerted by the clear aligners to shift the teeth into their correct position guided by the exact movements planned out by your dentist or orthodontist.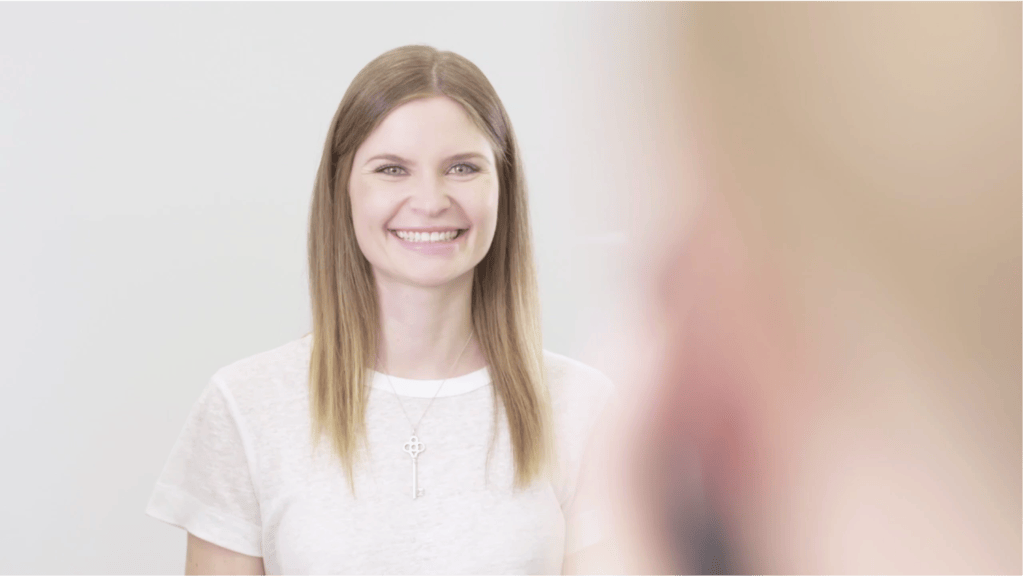 Does Invisalign® work?
Did you know that more than 8 million dental patients worldwide have been treated with Invisalign ® therapy?
We would be delighted to show you a selection of before and after images of patients by video who have successfully completed their Invisalign® therapy with us and are now enjoying the results of having achieved the smile of their dreams.
Can Invisalign® fix an overbite?
An overbite is one of the dental conditions which can be successfully treated using Invisalign®.
Does Invisalign® hurt?
It can cause some mild discomfort. If you have concerns regarding pain or discomfort levels which you may experience when using the Invisalign ® system, please raise them with your orthodontist at your next check-up here at the dental practice in central London.
Is Invisalign® worth it?
If you are experiencing modest to medium-level orthodontic dental conditions (as previously described) with your teeth, then Invisalign® treatment is indeed an excellent option for your consideration if you wish to pursue the perfect smile you have always wanted.
If you are experiencing a severe or complex dental condition you may wish to consult with your orthodontist and/or dentist to assess whether fixed braces or perhaps a surgical dental treatment may be more effective to straighten your teeth and so restore your smile, personal comfort and confidence. Ultimately, the value of the orthodontic treatment depends on your personal circumstances such as budget, oral health and lifestyle.
How do you clean your Invisalign®?
The creation and maintenance of a good oral hygiene regime are essential for both the care of your natural teeth and your Invisalign® appliance during your treatment.
Brush and floss your natural teeth as normal in addition to keeping a dedicated soft-bristled brush and toothpaste on hand to clean your Invisalign® tooth aligner with luke-warm water on a twice-daily basis as part of your normal dental care routine.
Can you get Invisalign® on the NHS?
It is not usual to receive Invisalign® therapy on the NHS. A typical dental brace is available on a set fee band within the NHS treatment portfolio but the option available tends to be the traditional braces of the metal variety.
What does Invisalign® look like?
The Invisalign® tooth aligners are virtually invisible (transparent splints or trays) so even as an adult you can wear them discreetly on a daily basis. This is why Invisalign® is often a more popular choice compared to a typical brace. They are made from a strong, medical grade thermoplastic material, unique to the Invisalign® system and custom-made to ensure a perfect fit for you.
Can you smoke with Invisalign®?
We would advise caution as the act of smoking may adversely impact both the effectiveness of the Invisalign® tooth aligners and their discreet aesthetic appearance. Potential staining and discolouration of the appliance may occur as well as the risk of misshaping the bespoke fit of the thermoplastic material via the application of extreme heat present in a lit cigarette. Our orthodontic team will almost always recommend patients to try to give up smoking before investing time and money in the Invisalign® system.
Can you eat or drink with Invisalign®?
We would advise that your Invisalign® tooth aligners are removed when you are eating, drinking, brushing and flossing to maintain their hygienic condition and so encourage your daily use of this appliance.
Is Invisalign® better than braces?
The Invisalign® system and conventional braces are both effective tooth aligner tools which your dentist can recommend dependent on the severity of the dental condition presented which is suitable for orthodontic therapy.
Invisalign® can treat predominantly modest to medium dental conditions (as previously described) which would be improved or resolved using a teeth alignment appliance and braces are often used to treat more complex cases. Invisible braces like Invisalign® are a popular alternative to adult braces as many adults may feel self-conscious about having permanent or fixed braces. Our orthodontic team will be able to talk you through all the options and provide further information on how both invisible braces and conventional braces work.
Your dentist or orthodontist can recommend the optimum course of action for you at a consultation in our London clinic regarding your individual needs as presented.
What are invisible braces?
'Invisible braces' is a phrase sometimes used to describe the Invisalign® system and refers to a form of orthodontic treatment like braces or aligners that is not as clearly visible as something like traditional braces. Clear aligners like Invisalign® are made from transparent plastic and as such are barely visible when in place. More and more adults are seeking out invisible braces as an alternative to normal braces due to this discreet appearance.
What's the difference between Invisalign® and lingual braces?
Invisalign® are clear aligners that can be removed and look to move teeth slowly over time. Invisalign are sometimes called 'invisible braces' as they are made from a transparent plastic material that fits over the team making them largely unidentifiable. Lingual braces, sometimes known as 'hidden braces', are like traditional braces apart from the fact that lingual braces are fitted to the inside of your teeth (by the tongue and palate).
Can Invisalign® fix bad teeth?
Invisalign® can treat predominantly modest to medium dental conditions (as previously described) which would be improved or resolved using a teeth alignment appliance and braces are often used to treat more complex cases.
It is an orthodontic treatment option designed just to straighten teeth to create a perfect smile as opposed to a tooth preservation or tooth replacement technique used in general dentistry. Invisalign braces might not be suitable if your orthodontist feels that conventional braces are likely to be more effective.
Can I get Invisalign® if I have bad cavities?
The Invisalign® treatment is designed just to straighten teeth but its clinical success is underpinned by the condition of the natural teeth to start with. Tooth decay causes cavities which may lead to tooth loss if left untreated which can detract from the quality of the smile both you and your orthodontist are striving to achieve.
Your dentist and/or orthodontist would normally advise that your cavities be treated prior to the application of your Invisalign® tooth aligner to ensure the best chance of both functional and aesthetic success can be realised for the sake of your continued good oral health.
Can Invisalign® cause shoulder pain?
The way the Invisalign® system operates is to exert gradual, gentle pressure on the teeth to shift them into their new, correct position over the course of the treatment. This prolonged pressure can potentially impact the comfort you may naturally feel in your jaw, your skull and the joints which connect them which could then lead to discomfort in your shoulder area.
You may also be experiencing teeth clenching as you adjust to the daily use of your new tooth aligner appliance. Should you experience significant discomfort during your Invisalign® treatment process, please consult our orthodontics team at our dental practice for advice.
Related Treatments
In cases where children have an uneven bite, early intervention with a corrective removable brace is recommended. Jaw training appliances…
When did we last update this page?
Our expert team continually update and research the latest news and techniques in dentistry, as such we regularly update our pages and have these clinically reviewed.
Current Version
July 21st 2023
Added "when did we last update this page" and author biography to the page.
Written by: Prof Dr Christian Mehl
Medically reviewed by: Dr Raul Costa
Previous Versions
October 2nd 2022
Page redesigned and updated to reflect change in address.
Written by: Prof Dr Christian Mehl
Medically reviewed by: Dr Raul Costa
30th August 2021
Original content created.
Written by: Prof Dr Christian Mehl
Medically reviewed by: Dr Raul Costa
Wimpole St Dental Clinic has strict sourcing guidelines and relies on peer-reviewed studies, academic research institutions, and medical associations. We avoid using tertiary references. You can learn more about how we ensure our content is accurate and current by reading our editorial policy.
Papadimitriou A, Mousoulea S, Gkantidis N, Kloukos D. Clinical effectiveness of Invisalign® orthodontic treatment: a systematic review. Prog Orthod. 2018 Sep 28;19(1):37. doi: 10.1186/s40510-018-0235-z. PMID: 30264270; PMCID: PMC6160377.
Kravitz ND. Invisalign transparency. J Clin Orthod. 2022 Aug;56(8):446. PMID: 36572044.
Haouili N, Kravitz ND, Vaid NR, Ferguson DJ, Makki L. Has Invisalign improved? A prospective follow-up study on the efficacy of tooth movement with Invisalign. Am J Orthod Dentofacial Orthop. 2020 Sep;158(3):420-425. doi: 10.1016/j.ajodo.2019.12.015. Epub 2020 Jun 30. PMID: 32620479.
Lin E, Julien K, Kesterke M, Buschang PH. Differences in finished case quality between Invisalign and traditional fixed appliances. Angle Orthod. 2022 Mar 1;92(2):173-179. doi: 10.2319/032921-246.1. PMID: 35168256; PMCID: PMC8887409.