Dental Crowns in London
A dental crown is a tooth-shaped cap placed over a weak tooth, covering it and restoring its function, strength and appearance. Crowns can be a good treatment choice for root-treated teeth or for teeth that have had very extensive damage.
Tooth decay or trauma can severely damage teeth. Once weakened, these teeth will be mechanically less able to withstand the force of your bite. Crowns can clamp the weakened parts of the teeth, keeping everything together and preventing the tooth to fracture further or even split.
A dental crown covers the visible part of the tooth and at Wimpole Street Dental Clinic is made always of full ceramic material and will always look incredibly natural. Often a crown is also used to dramatically improve the appearance of a damaged tooth.
Treatment Duration
1 hour per crown
Price
From £160

Combined Team Experience
60+ years
Recovery Time
1+ day
Our Google Rating
★★★★★ (4.9)
Who is suitable for dental crowns?
Crowns can be used in different situations:
• To adequately restore a root-treated tooth
• To restore the shape, appearance, and strength of a heavily filled tooth
• To restore a fractured tooth
• To reverse the so-called cracked tooth syndrome and to prevent cracks inside of a tooth to propagate
• To restore the function and aesthetics of severely worn-down teeth
• To dramatically improve the discolouration of a tooth
| | |
| --- | --- |
| What does a dental crown cost? | |
| Onlay/partial crown | single onlay £1,600 |
| Crown | single crown £1,600 |
| Implant Crown (anterior) | from £2,100 |
| Implant Crown (posterior) | from £1,800 |
| Post and core | from £400 |
| Dental crown recement | from £150 |
| | |
Protect your smile with long-lasting crowns
Achieve a beautiful natural looking smile with dental crowns at Wimpole Street Dental Clinic. Costs depend on the length of treatment and type of crown required. We always advise a full consultation with our dentists in London so they can explain the advantages of different crowns and treatments.
The following dental costs are indicative of various crown treatments. For more information please make an appointment by booking online or calling us today.
Our Reviews
Natalia Sassoon
2023-06-10
Great service and care with Dr Shravan. Highly recommend his service and the clinic for all their help. Thank you!
Bianca Skinner
2023-06-05
Excellent practice! Such a lovely practice. I have been a client of Raul Costa's for many years. He is incredibly professional, experienced and I trust him completely.
Hi, I have been recommended to Wimpole Street Dental Clinic. Booked an appointment for check up. My Dentist was Dr. Raul Costa. During the check up, some issues were discovered. Everything was explained into detail, and with the beat solution's. On the spot Dr. Raul Costa has dealt with the minor issues, which it was really great and helpful. For my next appointment, we had to work for at least 1 and a half hour. To be honest I am not really good in sitting for so long in a dentist chiar, and doing all sorts of procedures. But Dr. Raul Costa made it look, and feel very easy taking and comfortable. To be honest at one point I did fell asleep, which this never happened to me, during dental practice to my body. I am more than happy with the results, and also with the type of quality materials used. I have already recommended the clinic and Dr. Raul Costa to a few friends and family, which they already been there, and they are very happy. Can highly recommend Wimpole Street Dental Clinic, Dr. Raul Costa and all their professional stuff. Alex
Verity Wilkinson
2023-05-10
I can't recommend the clinic enough! I am a nervous person when it comes to dentistry but was made to feel immediately at ease by all the staff. Christian and his team are incredible!
Alexander Higgs
2023-02-22
Expertise shown by Dr S Chawla was excellent, calmed any nerves I had and let me know everything that was going to happen before doing anything. Gave a detailed plan and was able to answer any question I had for him. Unfortunately 2 Bitewing X-rays did not load so was exposed to unnecessary radiation. Hope they correct this Fault for future patients.
I've had fixed implants( top and bottom) at this clinic . I could not be happier with the result. Dr Dejan Dragisic preformed the procedure and I can not recommend him highly enough . The whole team at this clinic are very professional, helpful and friendly . Dr Dejan Dragisic explained the whole procedure and put my mind at rest the whole whole time I was in the chair . I had very little pain afterwards . Worth every penny .
Excellence. I can't say this enough. Just Excellence, from the moment I walked in to when I left. I was very nervous after bad experiences over many, many years with other dental practices, resulting in me not going to a dentist. The receptionists were very kind and understanding, making me feel at ease. Prof Dr Christian Mehl was extremely patient, respectful, attentive, and assuring, and he explained everything to me. My treatment was smooth and flawless, with absolutely no pain. He is, without a doubt, a true professional. I have my faith restored, but most of all, I have finally, finally found a dental clinic and a dentist I can trust. I can't thank everyone enough. I don't normally write or trust reviews. If you are reading this, then I assure you, you can trust this one.
Bernhard Raschke
2023-01-17
Brilliant team (receptionists, dentists, nurses), brilliant patient experience and top quality work. Real professionals with a big heart!
Donna Williams
2023-01-15
6 star service and care! What a fabulous experience- worth every £. Exceptional dentistry from surgeon Dr A El-Awa , top tech used to ensure my 2nd molar was extracted in the most efficient, comfortable ( pain free) and caring, personal manner. Unbelievably well treated by all staff, front desk to Dr's assistants Alice and Anna. Simply beyond expectations. Thank you ! Don't hesitate to book this top class, clean and professional clinic. Off the charts, excellent. Actually looking forward to the follow up treatment programme for the rest of my mouth!! And I came up from Brighton to Central London for this. Well done. Best £££'s worth in a very long time!
Restore and protect your smile today with a dental crown
What happens during
dental crown preparation?
Your dentist offers you an initial consultation. If after consultation, you decide with your dentist to proceed with a dental crown then we prepare the natural tooth to be able to fit the crown accurately.
We create a digital impression of your tooth for our master dental technician in our dental laboratory in London or Munich to produce the crown in the ceramic material adjusting for the exact colour of your natural teeth to deliver the perfect match in both functionality and aesthetics for you.
As we prepare your crown, we fit a temporary crown for you on the affected tooth.
When the crown is ready, we clean the affected tooth, fitting the crown to it seamlessly with adhesive dental cement.
Post-treatment, we recommend our patients schedule routine appointments with us to include an assessment of the stability of their dental crowns now fitted.
Why is Wimpole Street Dental Clinic best for
dental crowns

in London?

Protecting and restoring your smile doesn't just have dental health benefits but it can also restore self-confidence and help patients feel less self-conscious about their appearance. Wimpole Street Dental Clinic is the perfect choice for patients considering a dental crown for a number of reasons:
Our recently refurbished clinic is conveniently located in the heart of central London off the prestigious Wimpole Street.
We utilise the very latest state-of-the-art technology to help visualise and plan our dental treatments. Using the most effective and innovative dental techniques we're able to provide our patients with reliable, aesthetically pleasing results consistently.
Our team have decades of combined experience, craft and expertise in general dentistry and cosmetic dentistry. We are regularly invited to educate our colleagues and students on the lecture circuit worldwide and have won numerous dentistry awards.
Specifically for dental crowns, we design the full ceramic crowns we use ourselves in our own dental laboratory giving us complete control over both the product and service we can offer. You can rest assured that we know every component in the dental crown and that your crown has been custom-made to the highest standard by our team.
Meet our dentists who are experts in Dental Crowns…
We have over 75+ years of combined dentistry experience across our specialist team.
10,000+ treatments performed and counting.
We are leaders in the dental industry – we regularly teach, lecture and publish our research work internationally.
Specialist in Prosthodontics & Dental Implant Surgeon
Aesthetic and Restorative Dentist at Wimpole Street Dental Clinic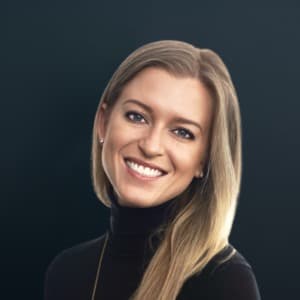 Expert in modern restorative dental procedures
Specialist in Periodontology, Oral Surgery & Full Mouth Reconstruction
01
A cracked and failing crown on a natural tooth.
02
The crown was removed and due to an infection it was decided to remove the tooth and place an implant supported crown.
03
The final crown placed on the implant.
04
The X-ray shows perfect bone and a tight sitting implant crown.
05
The situation eight years later. The implant treatment was so successful that even the gum continued to grow and now the implant crown appears to be longer than the natural tooth.
Frequently asked questions
What material is used for dental crowns in our clinic in London?
We prefer to offer full ceramic (all-porcelain) crowns as they offer the highest quality standards in terms of both functionalities and look regarding colour, texture, shape and form. Other varieties of dental crowns are available such as temporary crown, metal-ceramic crowns, solid crowns made of metal, post crowns (anchored to the tooth via pin), partial, porcelain, implant, ceramic and telescopic.
Can a cracked crown be repaired?
A cracked dental crown may become unstable and so expose the remaining healthy tooth substance to bacteria and plaque and tooth decay. Your dentist will be able to advise if the dental crown can be put back in place or if a new set would be the preferred option for you.
Are dental crowns toxic?
No. Toxicity concerns can arise regarding dental crowns as they are made from a material other than natural tooth substance. Rest assured that the ceramic crowns we choose to produce and fit offer the highest quality in every aspect of their performance.
What is dental crown lengthening?
If you are experiencing a gummy smile, a dental surgery called dental crown lengthening can show more of the tooth than the gum line. It can be done for purely cosmetic reasons or to manage decay or provide extra support for a dental restoration to be successful. Your dentist can advise if this is necessary for you after your consultation.
What type of crowns are there?
There are various types of dental crowns available. From the material used to make the unique sizes to the ways they are cemented in place, dental crown types are chosen based on meeting patient needs. Varieties include:
Temporary crowns: Commonly used in dentistry to restore teeth after preparation for veneers, inlay, onlays, partial crowns or bridges. Material used is mostly all-resin composite
Metal-ceramic crowns or porcelain-fused-to-metal crowns: The crown is produced using a porcelain veneered metal framework. For years the gold standard in dentistry
Solid crowns made of metal: Only in exceptional circumstance used for front teeth (e.g. American rap star). As a gold version used in heavy grinders. As a non-noble alloy version to reduce costs. Also called stainless-steel crowns.
Post crowns, which are anchored to the tooth with a pin: Sometimes used after a root canal treatment, now rarely used
Partial crowns, which cover a small portion of the tooth: Full ceramic metal-free ceramic which replace parts, but not all of the clinical (visible) crown
Porcelain crowns: The term is synonymously used with all-ceramic crowns, meaning that the crown material does not contain metal
Implant crowns: Implant crowns are placed on the titanium screw which sits in the bone


Ceramic crowns: See porcelain crowns. Ceramic can also be used for dental bridges
Telescopic crowns: All-ceramic, non-noble alloy or gold crowns underneath a removable "telescopic" denture
If you're looking for dental crowns in London that provide the most aesthetically pleasing result, we recommend all-ceramic crowns. This type mimics the tooth most accurately, coming as close to your natural tooth as possible in terms of looks.
What preconditions need to be met to receive a dental crown?
Before placing a restoration all teeth need to be caries-free and any gum disease has to be treated. Equally any infections in the bone have to be treated with root canal treatments. If your teeth are in an unfavourable position you might need aligners (e.g. Invisalign) to correct the misalignment prior to the crown procedure. This might save some natural tooth structure.
If you consider improving the colour of your teeth whitening might have to be performed around ten days before taking the impression for the dental crown.
If you have an uneven gum line, a gum transplant might be the way forward to improve the aesthetic appearance before placing the final crown.
Does it hurt to get a dental crown?
Whenever we talk about dentistry, there is always a concern that the treatment might be painful. Rest assured that we use local anaesthesia to numb the affected area before the treatment begins.
A crown is unlikely to hurt but you may feel some minor discomfort and it may take a little while to get used to the crown in your mouth. This is entirely normal.
Full details about the treatment including your anaesthesia or sedation options plus your aftercare can be discussed at your initial consultation at our state-of-the-art dental clinic in London.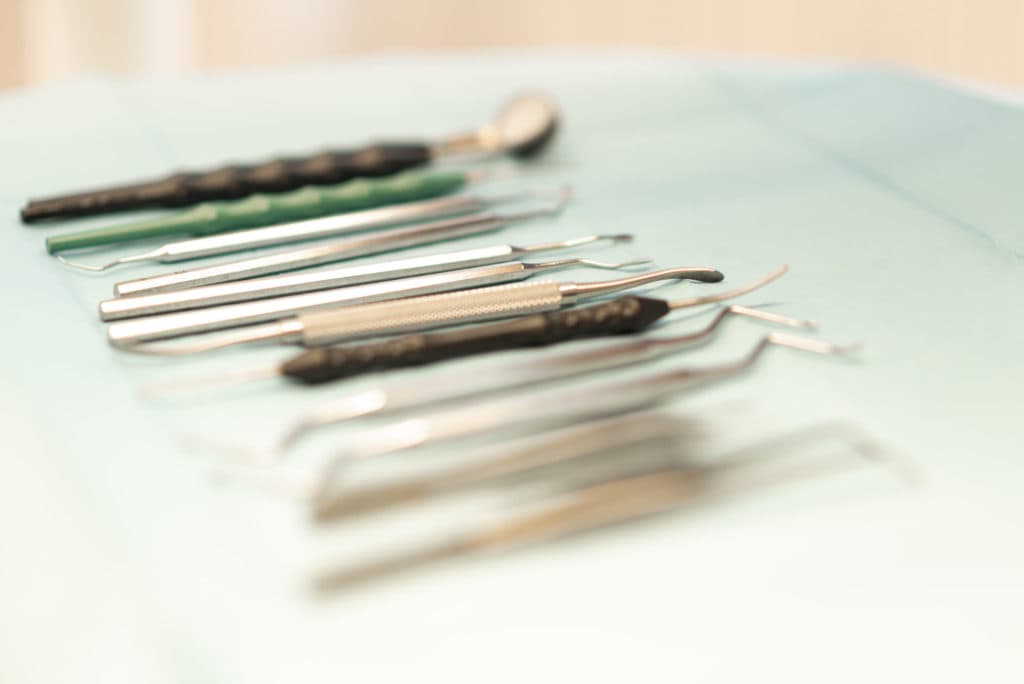 Do dental crowns smell?
It is not usual for a dental crown to smell post-treatment. Sometimes metal crowns or porcelain-fused-to-metal crowns emit metal ions which can lead to a foul taste. We recommend booking a schedule of routine appointments with your dentist at Wimpole Street Dental Clinic so we have the opportunity to regularly assess the current condition of your dental crown once fitted. If you do notice any foreign or unusual smells in the weeks following your dental crown, report it to your dentist and you may be referred to our hygienist for a thorough clean.
How to clean a dental crown?
It is vital to clean your new crowns as you would your own natural teeth since the crown is cemented to them. The highest standard of oral hygiene practice is now your best tool to ensure your dental crowns are long-lasting and remain in good condition.
Regardless of what kind of dentistry treatment a patient has, we would always recommend:
Brushing with fluoride toothpaste twice a day.
Flossing or using interdental brushes at least once a day.
Visiting us at Wimpole Street Dental Clinic regularly for routine check-ups and dental cleanings
What is dental crown lengthening?
If you are experiencing a gummy smile, a dental surgery called dental crown lengthening can show more of the tooth than the gum line. It can be done for purely cosmetic reasons or to manage decay or provide extra support for a dental restoration to be successful. Your dentist can advise if this is necessary for you after your consultation.
Is a dental crown necessary?
A dental crown is necessary when recommended by your dentist. For example, during root canal, you will always need a temporary crown following the first treatment.
We prioritise saving teeth wherever possible and a dental crown, especially a ceramic crown, offers us the chance to do just that. Trust us to oversee the production of a bespoke dental crown which, after fitting, will be indistinguishable from your natural teeth so you can smile again with renewed confidence in yourself and in our professional expertise.
How long do dental crowns last?
Dental crowns are expected to last an average of around 20 years and more. Whether you're being fitted for dentures or having veneers, we always recommend that you care for them as you would your natural teeth through a combination of the highest standards of oral hygiene practice and by booking regular routine check-up appointments with us. Regularly flossing, brushing and cleaning from our hygienist will ensure that you get the most time out of your crowns as possible.
How much is dental crown?
At Wimpole Street Dental Clinic, our current fees are:
Inlay: single inlay £1,500, multiple starting at £1,200
Onlay/partial crown: single onlay £1,600, multiple starting at £1,200
Crown: single crown £1,600, multiple starting at £1,200
Implant crown (anterior): £2,100
Implant crown (posterior): £1,800
Post and core: £400
Dental crown re-cement: £150
Extra review after placement: £100
Related Treatments
Our all-ceramic dental bridges can restore the aesthetic appearance of your smile, reinstate the quality of your ability to eat…
When did we last update this page?
Our expert team continually update and research the latest news and techniques in dentistry, as such we regularly update our pages and have these clinically reviewed.
Current Version
July 21st 2023
Added "when did we last update this page" and author biography to the page.
Written by: Prof Dr Christian Mehl
Medically reviewed by: Dr Raul Costa
Previous Versions
October 2nd 2022
Page redesigned and updated to reflect change in address.
Written by: Prof Dr Christian Mehl
Medically reviewed by: Dr Raul Costa
30th August 2021
Original content created.
Written by: Prof Dr Christian Mehl
Medically reviewed by: Dr Raul Costa
Wimpole St Dental Clinic has strict sourcing guidelines and relies on peer-reviewed studies, academic research institutions, and medical associations. We avoid using tertiary references. You can learn more about how we ensure our content is accurate and current by reading our editorial policy.
Mehl C, Harder S, Wolfart M, Kern M, Wolfart S. Retrievability of implant-retained crowns following cementation. Clin Oral Implants Res. 2008 Dec;19(12):1304-11. doi: 10.1111/j.1600-0501.2008.01587.x. PMID: 19040447.
Mehl C, Harder S, Steiner M, Vollrath O, Kern M. Influence of cement film thickness on the retention of implant-retained crowns. J Prosthodont. 2013 Dec;22(8):618-25. doi: 10.1111/jopr.12058. Epub 2013 Aug 5. PMID: 23915027.
Mehl C, Scheibner S, Ludwig K, Kern M. Wear of composite resin veneering materials and enamel in a chewing simulator. Dent Mater. 2007 Nov;23(11):1382-9. doi: 10.1016/j.dental.2006.11.026. Epub 2007 Jan 8. PMID: 17210173.
Cheung W. A review of the management of endodontically treated teeth. Post, core and the final restoration. J Am Dent Assoc. 2005 May;136(5):611-9. doi: 10.14219/jada.archive.2005.0232. PMID: 15966648.
Patnana AK, Chugh VK, Chugh A, Vanga NRV, Kumar P. Effectiveness of zirconia crowns compared with stainless steel crowns in primary posterior teeth rehabilitation: A systematic review and meta-analysis. J Am Dent Assoc. 2022 Feb;153(2):158-166.e5. doi: 10.1016/j.adaj.2021.08.005. PMID: 35086644.
Patnana AK, Chugh VK, Chugh A, Vanga NRV, Kumar P. Effectiveness of zirconia crowns compared with stainless steel crowns in primary posterior teeth rehabilitation: A systematic review and meta-analysis. J Am Dent Assoc. 2022 Feb;153(2):158-166.e5. doi: 10.1016/j.adaj.2021.08.005. PMID: 35086644.
Hammoudi W, Trulsson M, Svensson P, Smedberg JI. Long-term results of a randomized clinical trial of 2 types of ceramic crowns in participants with extensive tooth wear. J Prosthet Dent. 2022 Feb;127(2):248-257. doi: 10.1016/j.prosdent.2020.08.041. Epub 2020 Dec 7. PMID: 33303191.