Porcelain Veneers in London
Veneers are a fantastic cosmetic treatment at our clinic in London. Porcelain veneers can spectacularly improve the appearance of your smile.
Veneers are masterfully crafted very thin porcelain surfaces that can be permanently bonded to the teeth, protecting them, changing their shape and improving their colour. When done properly, with good case selection, microscopic attention to detail and with the help of a brilliant ceramist, they cause no damage and look naturally incredible. They also can last for decades, virtually unchanged. The materials commonly used by us are feldspathic porcelain and lithium disilicate.
Treatment Duration
1 – 6 hours
Price
From £1,500

Combined Team Experience
50+ years
Recovery Time
24 hours
Our Google Rating
★★★★★ (4.9)
Who is suitable for Veneers?
Teeth can become unsightly and with an aged appearance due to discoloured restorations, wear and chips. Some teeth simply have irregular shapes, contributing to gaps, or have become severely discoloured.
Porcelain veneers can efficiently cover these defects, restoring the appearance of a healthy young beautiful dentition without invasion. They also contributed to improved function and will protect weakened teeth. Overall the ideal case for veneers is when teeth need a small increase in volume and/or height.
how much are veneers?



a single veneer



from £1,500
We offer finance for any treatment over £1,000 and up to £30,000. The finance calculator below will break down your monthly repayments based on the overall cost of the treatment.
Decades of combined cosmetic dentistry experience & expertise
Our dentists have all the experience, skill and technology required to craft a perfect looking and perfect fitting veneer. Don't compromise on quality when it comes to your teeth. Arrange an appointment with our dental team at our central London dental clinic, situated on the prestigious Wimpole Street.
All of our veneers are made in our own dental laboratory or from master dental technicians with decades of experience and we use the highest quality materials and state-of-the-art techniques to create and place your new veneers.
Our Reviews
Natalia Sassoon
2023-06-10
Great service and care with Dr Shravan. Highly recommend his service and the clinic for all their help. Thank you!
Bianca Skinner
2023-06-05
Excellent practice! Such a lovely practice. I have been a client of Raul Costa's for many years. He is incredibly professional, experienced and I trust him completely.
Hi, I have been recommended to Wimpole Street Dental Clinic. Booked an appointment for check up. My Dentist was Dr. Raul Costa. During the check up, some issues were discovered. Everything was explained into detail, and with the beat solution's. On the spot Dr. Raul Costa has dealt with the minor issues, which it was really great and helpful. For my next appointment, we had to work for at least 1 and a half hour. To be honest I am not really good in sitting for so long in a dentist chiar, and doing all sorts of procedures. But Dr. Raul Costa made it look, and feel very easy taking and comfortable. To be honest at one point I did fell asleep, which this never happened to me, during dental practice to my body. I am more than happy with the results, and also with the type of quality materials used. I have already recommended the clinic and Dr. Raul Costa to a few friends and family, which they already been there, and they are very happy. Can highly recommend Wimpole Street Dental Clinic, Dr. Raul Costa and all their professional stuff. Alex
Verity Wilkinson
2023-05-10
I can't recommend the clinic enough! I am a nervous person when it comes to dentistry but was made to feel immediately at ease by all the staff. Christian and his team are incredible!
Alexander Higgs
2023-02-22
Expertise shown by Dr S Chawla was excellent, calmed any nerves I had and let me know everything that was going to happen before doing anything. Gave a detailed plan and was able to answer any question I had for him. Unfortunately 2 Bitewing X-rays did not load so was exposed to unnecessary radiation. Hope they correct this Fault for future patients.
I've had fixed implants( top and bottom) at this clinic . I could not be happier with the result. Dr Dejan Dragisic preformed the procedure and I can not recommend him highly enough . The whole team at this clinic are very professional, helpful and friendly . Dr Dejan Dragisic explained the whole procedure and put my mind at rest the whole whole time I was in the chair . I had very little pain afterwards . Worth every penny .
Excellence. I can't say this enough. Just Excellence, from the moment I walked in to when I left. I was very nervous after bad experiences over many, many years with other dental practices, resulting in me not going to a dentist. The receptionists were very kind and understanding, making me feel at ease. Prof Dr Christian Mehl was extremely patient, respectful, attentive, and assuring, and he explained everything to me. My treatment was smooth and flawless, with absolutely no pain. He is, without a doubt, a true professional. I have my faith restored, but most of all, I have finally, finally found a dental clinic and a dentist I can trust. I can't thank everyone enough. I don't normally write or trust reviews. If you are reading this, then I assure you, you can trust this one.
Bernhard Raschke
2023-01-17
Brilliant team (receptionists, dentists, nurses), brilliant patient experience and top quality work. Real professionals with a big heart!
Donna Williams
2023-01-15
6 star service and care! What a fabulous experience- worth every £. Exceptional dentistry from surgeon Dr A El-Awa , top tech used to ensure my 2nd molar was extracted in the most efficient, comfortable ( pain free) and caring, personal manner. Unbelievably well treated by all staff, front desk to Dr's assistants Alice and Anna. Simply beyond expectations. Thank you ! Don't hesitate to book this top class, clean and professional clinic. Off the charts, excellent. Actually looking forward to the follow up treatment programme for the rest of my mouth!! And I came up from Brighton to Central London for this. Well done. Best £££'s worth in a very long time!
Natural looking, beautiful & custom-fit veneers in London
What happens during
the treatment of Veneers?
Our porcelain veneer treatment process at Wimpole Street Dental Clinic:
If you think you'd be interested in improving your smile, four main steps are needed: 1) check-up/hygiene/impressions; 2) mock-up/approval of the project; 3) preparation and impressions; 4) veneers fit.
Let's look at it in more detail:
Step 1 – the dentist will examine your teeth, photographically document the case extensively, and ensure that veneers could be indicated. We will also ensure that there aren't any underlying dental problems. Impressions (digital or conventional) could be taken at this stage in order to create a wax-up (idealised teeth model) so that you can see, with a high degree of precision, what the final result would look like.
Step 2 – In a very simple and reversible procedure, the dentist could transfer the wax up onto your teeth. We call this mockup and it will give you an exact idea of what the final outcome would be. It allows the patients to approve the project without any concerns.
Step 3 – This step consists of performing minimally to no preparation of the enamel of the teeth. High magnification, preparation guides, and utmost respect for teeth biology will ensure no harm will be done. At the end of this appointment, the dentist will fabricate temporary veneers which would also look very similar to the final ones.
Step 4 – Veneer fit. This appointment usually takes place 3 weeks later, which is the time needed for a world-class technician to craft the porcelain veneers. After your approval, the restorations will be bonded to your teeth with microscopic precision.
Why is Wimpole Street Dental Clinic best for
Veneers

in London?

We believe that any dental treatment carries a huge responsibility and that every patient deserves the best possible treatment, always, without any compromise in quality and safety. That is why our dentists have the right experience and training in cosmetic dentistry but also have the ability to listen and understand what your goals are. It takes a special kind of dentist, one who is almost obsessed with perfection and who has thousands of hours of aesthetic observation, to be able to deliver veneers that will achieve the smile you were looking for.

Poor diagnosis, rushing steps, and working with average laboratories will result in veneers that look unnatural and that will likely cause gum inflammation. We, of course, are on the opposite spectrum of this and have as our ultimate goal to provide veneers that look stunning and yet so seamlessly natural.
Meet our dentists who are experts in Veneers…
We have over 75+ years of combined dentistry experience across our specialist team.
10,000+ treatments performed and counting.
We are leaders in the dental industry – we regularly teach, lecture and publish our research work internationally.
Aesthetic and Restorative Dentist at Wimpole Street Dental Clinic
Specialist in Prosthodontics & Dental Implant Surgeon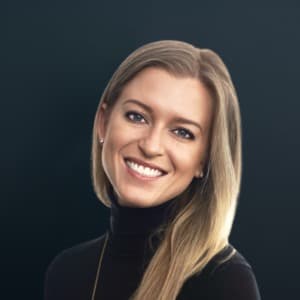 Recognised expert in various modern restorative dental procedures
Specialist in Periodontology, Oral Surgery & Full Mouth Reconstruction
Veneers Patient Case
Veneers
A young patient presented with a severe case of dental attrition, a condition where teeth …
Porcelain Veneers
The patient sought to improve her smile that was marred by dental fluorosis. She was …
Frequently asked questions
How do veneers work?
Dental veneers are custom-made ceramic covers or shells designed to offer you a new and improved smile as they present a new tooth surface free from visible cracks or discolouration at the point they are fitted. These ceramic covers or shells are permanently bonded to your visible natural teeth and, with good care, they can offer you a renewed sense of personal comfort and confidence lasting 20 years or more.
What are composite veneers?
Composite veneers are made of composite bonding material similar to the solution used in fillings utilised to create the desired aesthetic effect on the look of your teeth and so your smile. Your dentist will be able to advise what type of veneer (e.g. composite veneers, porcelain veneers or even an alternative dental treatment) is best for your circumstances following a consultation.
Are veneers permanent?
As your natural teeth would need a significant amount of grinding/filing in preparation to receive your dental veneers which are then securely bonded to them, we would consider and so advise that this procedure be thought of as permanent. In due course, we would envisage that you would return for an appointment for veneer replacement (as required) in the decades to come.
What do teeth look like under veneers?
Be advised that significant preparation of your existing teeth is required to create a suitable surface for the successful bonding of the veneer to your natural tooth to be achieved. Rest assured that the amount of tooth surface per affected tooth which is prepared by grinding/filing is actually just a thin layer as we seek to preserve as much of your existing healthy tooth substance as possible. Your natural teeth remain in place, with just a thin layer of tooth surface removed, under the veneers.
What are veneers made of?
The high-quality dental veneers we apply are made to measure wafer-thin ceramic shells permanently bonded to your natural teeth.
How much are veneers?
A single veneer £1,500
Multiple veneers from £1,200
NB: the exact fees can vary on a case-by-case basis and are affected by the type of veneer you choose and how many you wish to have. Your dentist can advise you in more detail during your initial consultation at our London dental practice.
Composite and ceramic veneers are designed to cover cracked or discoloured teeth or correct misaligned teeth if desired. For this procedure, we prepare your teeth and take a digital impression. Our clinical dental technician uses this impression to prepare a model from which your ideal ceramic covers (or shells) for your own teeth are carefully produced for you for your smile makeover.
How long do teeth veneers last? Do veneers last forever?
Please note that dental veneers do not usually last forever. The ceramic material we choose to use is a compatible and robust product so the veneers we produce are designed to last 20 or more years as long as the dental patient follows a good oral hygiene regime to care for them, once fitted to preserve the quality of their new smile.
Can you whiten veneers?
It is currently not possible to whiten dental veneers as you would apply a teeth whitening treatment to your natural teeth. The best way to care for your veneers once fitted is by brushing twice daily – if you can brush after every meal, this would be preferable. Use a soft-bristled toothbrush and fluoridated toothpaste and leave 30 minutes after the meal before you brush. If you are a smoker, you could consider giving up this habit as it can lead to the discolouration of both your natural teeth and your new veneers. We would also advise that you commit to scheduling regular check-up appointments with your dentist so that we can evaluate the current condition of your veneers and recommend in good time when you would likely need to consider veneer replacements.
Do veneers hurt?
Veneers treatment is generally deemed to be a pain-free procedure. Rest assured, if you have any concerns regarding any potential discomfort you may experience during the treatment, please discuss with your dentist the local anaesthesia options available to you to numb the mouth (if needed and/or desired) before it begins. Post-treatment you may experience a little gum and/or teeth sensitivity due to the level of preparation conducted on your existing teeth prior to the application of your veneers – should you be concerned at all about this, please consult your dentist at our dental practice.
What are porcelain veneers?
Porcelain veneers are made of a dental ceramic material which is custom-made into thin covers or shells ready to be bonded to your existing natural teeth to achieve the best aesthetic results possible in terms of the look of your smile, made to measure – just for you. Porcelain veneers are very popular for patients looking for a bespoke high aesthetic finish to their veneers, and as such, can cost more than your typical veneer.
Porcelain veneers have multiple benefits that derive from their usage of porcelain. First of all, the porcelain is unlikely to ever stain though this doesn't mean that the wearer can refrain from maintaining a regular oral hygiene routine. Secondly, porcelain is incredibly strong and provides a pleasing aesthetic finish. However, porcelain can still crack if put under too much pressure or trauma. If you grind your teeth whilst you sleep, the porcelain may still be worn away just like a natural tooth. As such, your dentist might advise wearing a protective bit guard at night.
Correctly placed porcelain veneers can last between 10-15 years with proper care and maintenance.
Are veneers worth it?
If you are considering investing in the long-term aesthetic appeal of the look and shape of your smile by way of a bespoke treatment applied with care to each and every one of your teeth (as many as is agreed), then dental veneers could form one of your potential option choices.
Can you get veneers with missing teeth? Can you get veneers with crooked teeth?
Veneers can be used to manage small gaps between the teeth to create a more uniform appearance but larger gaps may be more successfully treated with a prosthetic appliance such as a dental bridge or dental implants. Crooked teeth may benefit from an orthodontic teeth alignment treatment such as Invisalign® prior to the consideration of veneers in order to give yourself and your dentist the best chance to achieve the most aesthetically pleasing result possible.
What is the difference between crowns and veneers?
The dental crowns we produce are ceramic caps designed to replace a missing or extensively damaged tooth by covering it in its entirety. A veneer is a thin layer of ceramic material (shell-shaped) which is designed to cover the front of the tooth surface only to create an improved aesthetic appearance to the tooth colour and indeed to your beloved smile.
Do veneers stain?
Veneers can become discoloured over time. The risk of staining can be further exacerbated due to regular exposure to certain foods and drinks such as red wine and coffee. If you continue to smoke, post-treatment, your veneers can also become stained or discoloured adversely impacting the quality of the aesthetic results you may have originally set out to achieve. Porcelain veneers however are unlikely to stain provided you continue to clean and maintain the porcelain over time.
Related Treatments
Our dental crowns, crafted by our master dental technicians within our own dental laboratory offer a perfect match to the…
When did we last update this page?
Our expert team continually update and research the latest news and techniques in dentistry, as such we regularly update our pages and have these clinically reviewed.
Current Version
July 21st 2023
Added "when did we last update this page" and author biography to the page.
Written by: Prof Dr Christian Mehl
Medically reviewed by: Dr Raul Costa
Previous Versions
October 2nd 2022
Page redesigned and updated to reflect change in address.
Written by: Prof Dr Christian Mehl
Medically reviewed by: Dr Raul Costa
30th August 2021
Original content created.
Written by: Prof Dr Christian Mehl
Medically reviewed by: Dr Raul Costa
Wimpole St Dental Clinic has strict sourcing guidelines and relies on peer-reviewed studies, academic research institutions, and medical associations. We avoid using tertiary references. You can learn more about how we ensure our content is accurate and current by reading our editorial policy.
Fahl N Jr,, Ritter AV. Composite veneers: The direct-indirect technique revisited. J Esthet Restor Dent. 2021 Jan;33(1):7-19. doi: 10.1111/jerd.12696. Epub 2020 Dec 18. PMID: 33336852.
Gresnigt MMM, Sugii MM, Johanns KBFW, van der Made SAM. Comparison of conventional ceramic laminate veneers, partial laminate veneers and direct composite resin restorations in fracture strength after aging. J Mech Behav Biomed Mater. 2021 Feb;114:104172. doi: 10.1016/j.jmbbm.2020.104172. Epub 2020 Nov 4. PMID: 33172798.
Farias-Neto A, de Medeiros FCD, Vilanova L, Simonetti Chaves M, Freire Batista de Araújo JJ. Tooth preparation for ceramic veneers: when less is more. Int J Esthet Dent. 2019;14(2):156-164. PMID: 31061996.
Korkut B. Smile makeover with direct composite veneers: A two-year follow-up report. J Dent Res Dent Clin Dent Prospects. 2018 Spring;12(2):146-151. doi: 10.15171/joddd.2018.023. Epub 2018 Jun 20. PMID: 30087767; PMCID: PMC6076883.