Internal Bleaching in London
Internal bleaching is a procedure that whitens the teeth which have had root canal treatment or which became necrotic following trauma.
Internal tooth bleaching consists of the insertion of an oxidizing chemical substance into the tooth's pulp. Before the actual bleaching agent is inserted, the area is cleaned and the canals are sealed.
The internal bleaching gel has the same effect as the external bleaching products, but it acts from the inside of the tooth. The procedure can be performed as a self-standing procedure or correlated with external whitening procedures.
Treatment Duration
90 minutes
Price
From £600

Combined Team Experience
25+ years
Recovery Time
None required
Our Google Rating
★★★★★ (4.9)
Why do teeth discolour?
In most cases, the cause of discolouration in non-vital teeth is the presence of broken-down parts of the tooth's nerve. The main tooth nerve is surrounded by thousands of small dentine canals. When a tooth nerve dies – resulting in a non-vital tooth – small blood particles from the former tooth nerve accumulate in these canals, which can lead to discolouration of the tooth from the inside which compromises your smile. Even following root canal therapy around 10 per cent of patients are unhappy with the appearance of their root-filled tooth.
Why Wimpole Street Dental Clinic in London?
Having healthy, white teeth is an important factor for smiling with confidence. Discoloured teeth can affect your smile greatly. Whether internal whitening, in-office or home whitening or a combination of them – the dentists and dental hygienists in our clinic in London hav
e a combined experience of several thousand whitenings performed to get you a first-class result.
How much does internal tooth whitening cost?
The treatment usually involves 3 sessions and the costs depend on the severity of the case and the number of sessions, but these overall costs start at £500.
Summary
Along with in-office bleaching/tooth whitening, the internal tooth whitening procedure is one of the simplest ways to enhance your smile, it's an easy and effective dental treatment with excellent results. But it must be done following the correct protocol. The whitening treatment is completely painless and the whitened teeth can provide very desirable results for patients and dentists alike.
Are you ready to restore your smile?
The award-winning professionals at Wimpole Street Dental Clinic in London are ready to help you say goodbye to infection. Book an appointment today to restore your teeth and feel comfortable and confident in your smile again.
Our Reviews
Natalia Sassoon
2023-06-10
Great service and care with Dr Shravan. Highly recommend his service and the clinic for all their help. Thank you!
Bianca Skinner
2023-06-05
Excellent practice! Such a lovely practice. I have been a client of Raul Costa's for many years. He is incredibly professional, experienced and I trust him completely.
Hi, I have been recommended to Wimpole Street Dental Clinic. Booked an appointment for check up. My Dentist was Dr. Raul Costa. During the check up, some issues were discovered. Everything was explained into detail, and with the beat solution's. On the spot Dr. Raul Costa has dealt with the minor issues, which it was really great and helpful. For my next appointment, we had to work for at least 1 and a half hour. To be honest I am not really good in sitting for so long in a dentist chiar, and doing all sorts of procedures. But Dr. Raul Costa made it look, and feel very easy taking and comfortable. To be honest at one point I did fell asleep, which this never happened to me, during dental practice to my body. I am more than happy with the results, and also with the type of quality materials used. I have already recommended the clinic and Dr. Raul Costa to a few friends and family, which they already been there, and they are very happy. Can highly recommend Wimpole Street Dental Clinic, Dr. Raul Costa and all their professional stuff. Alex
Verity Wilkinson
2023-05-10
I can't recommend the clinic enough! I am a nervous person when it comes to dentistry but was made to feel immediately at ease by all the staff. Christian and his team are incredible!
Alexander Higgs
2023-02-22
Expertise shown by Dr S Chawla was excellent, calmed any nerves I had and let me know everything that was going to happen before doing anything. Gave a detailed plan and was able to answer any question I had for him. Unfortunately 2 Bitewing X-rays did not load so was exposed to unnecessary radiation. Hope they correct this Fault for future patients.
I've had fixed implants( top and bottom) at this clinic . I could not be happier with the result. Dr Dejan Dragisic preformed the procedure and I can not recommend him highly enough . The whole team at this clinic are very professional, helpful and friendly . Dr Dejan Dragisic explained the whole procedure and put my mind at rest the whole whole time I was in the chair . I had very little pain afterwards . Worth every penny .
Excellence. I can't say this enough. Just Excellence, from the moment I walked in to when I left. I was very nervous after bad experiences over many, many years with other dental practices, resulting in me not going to a dentist. The receptionists were very kind and understanding, making me feel at ease. Prof Dr Christian Mehl was extremely patient, respectful, attentive, and assuring, and he explained everything to me. My treatment was smooth and flawless, with absolutely no pain. He is, without a doubt, a true professional. I have my faith restored, but most of all, I have finally, finally found a dental clinic and a dentist I can trust. I can't thank everyone enough. I don't normally write or trust reviews. If you are reading this, then I assure you, you can trust this one.
Bernhard Raschke
2023-01-17
Brilliant team (receptionists, dentists, nurses), brilliant patient experience and top quality work. Real professionals with a big heart!
Donna Williams
2023-01-15
6 star service and care! What a fabulous experience- worth every £. Exceptional dentistry from surgeon Dr A El-Awa , top tech used to ensure my 2nd molar was extracted in the most efficient, comfortable ( pain free) and caring, personal manner. Unbelievably well treated by all staff, front desk to Dr's assistants Alice and Anna. Simply beyond expectations. Thank you ! Don't hesitate to book this top class, clean and professional clinic. Off the charts, excellent. Actually looking forward to the follow up treatment programme for the rest of my mouth!! And I came up from Brighton to Central London for this. Well done. Best £££'s worth in a very long time!
Are you ready to restore your smile with tooth whitening?
Book your appointment online or give us a call.
01
A patient with a well fitting crown. However, as the tooth underneath the crown was heavily discoloured, the crown appeared to dark and grey.
02
The old crown was removed and an internal bleaching of the remaining tooth was conducted.
03
The whitened tooth stump after 3 sessions of internal bleaching.
04
Now, the new crown has a similar colour as the adjacent teeth.
Meet our dentists who are experts in Internal Bleaching…
We have over 75+ years of combined dentistry experience across our specialist team.
10,000+ treatments performed and counting.
We are leaders in the dental industry – we regularly teach, lecture and publish our research work internationally.
Aesthetic and Restorative Dentist
Specialist in Prosthodontics & Dental Implant Surgeon
Specialist in Periodontology, Oral Surgery & Full Mouth Reconstruction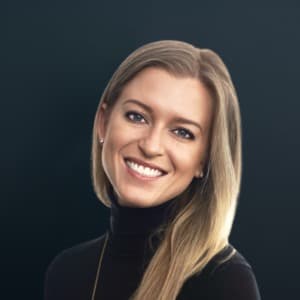 Recognised expert in various modern restorative dental procedures
What are the options to cover a dark tooth?
There are several options to treat discoloured teeth:
Composite (tooth-coloured) white fillings
Remove the tooth and replace it with a dental implant, denture or bridge
Use internal whitening alone using hydrogen peroxide or in combination with in-office chair side teeth whitening or home whitening to brighten the teeth
When using implants, dentures or bridges the discoloured tooth will be removed permanently. Veneers, partial crowns or full crowns can be used to enhance your smile, and change the shape and texture of the teeth. However, all these options require removal of tooth tissue via a dental drill to prepare the tooth for the addition of a veneer, partial or full crown. An alternative can be to use dentist-led whitening procedures to improve your smile. In cases of root canal-treated teeth internal bleaching (or non-vital bleaching) can be used.
Teeth whitening or bleaching is one of the most common cosmetic dentistry treatments performed by a dentist or dental hygienist. Still, sometimes it might be difficult to get a good result with internal bleaching. Below you will find a detailed step-by-step description of how internal whitening is conducted successfully.
What is needed to start a successful internal whitening?
A sufficient root canal treatment without any sign of an inflammation
Good oral hygiene and healthy surrounding gums
A sufficient restoration in place or planned to be done in due course
Classifying the tooth with a good long-term prognosis
If the previous root canal treatment is not sufficient, the tooth must be treated again by an endodontist (a specialist for root canal treatments). If the gums are inflamed increasing personal dental care and a professional dental hygiene session can provide a solution. The diagnosis – if you are suitable – will be determined during an initial consultation with a special focus on the endodontic situation.
How does internal teeth whitening work?
If the initial consultation established that the above conditions are met, or if all the endodontic and periodontal treatments have been successfully performed, parts of the root filling material that seal the canals is removed. Then the top part of the root canal treatment is sealed with an adhesive composite filling. The remaining cavity is filled with hydrogen peroxide or carbamide peroxide (the actual internal bleaching agent). The cavity is then sealed.
What happens next?
A week later you will have to come back to our dental surgery and we check the bleaching result. Very often the treated tooth could still be dark and we will have to repeat the bleaching process. In our experience in most cases, a total of three bleaching appointments is needed. Once the desired colour has been achieved we neutralise the bleaching reaction and the tooth is sealed with a composite filling or a dental restoration, e.g. a partial crown or a veneer. This finish depends on the loss of tooth material and the risk of the treated tooth cracking. The result achieved will remain the same for many years.
Step-by-step procedure of the internal bleaching treatment
Initial consultation with a dentist, radiographs and charting of the gums
Deciding upon which treatment is suitable (in surgery teeth whitening/bleaching, internal bleaching, crowns, veneers, fillings, etc.)
If needed, re-treatment of the root canal treatment and dental hygiene
Photography, shade taking and smile analysis
If needed, take impressions and construct a whitening tray
Removal of the top part of the root canal material
Sealing the top part of the root canal with an adhesive filling
Placing the whitening agent (hydrogen peroxide or carbamide peroxide) inside the tooth
Seal the tooth with a temporary composite filling
Wait one week and re-examine the discolouration
Repeat the bleach technique until the whitening result is satisfactory
End bleaching procedure by filling the tooth cavity with a tight filling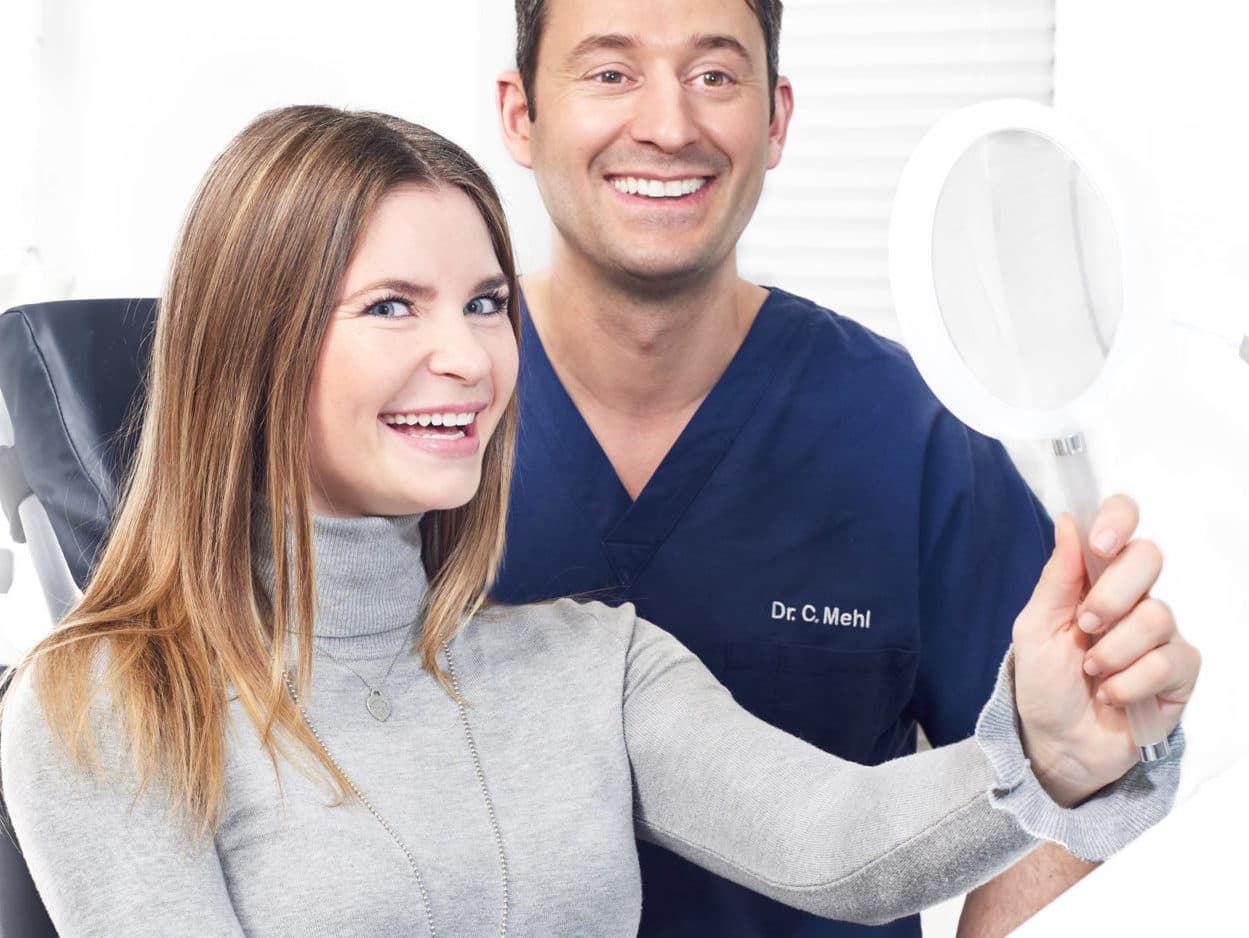 Are there any risks for this procedure?
Bleaching, tooth whitening or internal tooth bleaching are among the safest procedures in dentistry. However, like in any other medical treatment, there are some risks involved. For internal tooth bleaching of non-vital teeth, the gel used to whiten the teeth (mostly hydrogen peroxide) can extremely rarely lead to bone resorption, resorption of tooth material or gum inflammation. To prevent the gel from leaking a tight seal of the root canal treatment with an adhesive filling is imperative. Furthermore, it is important that minimal tooth substance is sacrificed by the dentist in order to achieve a white result too quickly.
You can invest in your smile today
Related Treatments
Your smile makes a measurable first impression, so why not make sure it's a good one? Get yourself a set…
When did we last update this page?
Our expert team continually update and research the latest news and techniques in dentistry, as such we regularly update our pages and have these clinically reviewed.
Current Version
July 21st 2023
Added "when did we last update this page" and author biography to the page.
Written by: Prof Dr Christian Mehl
Medically reviewed by: Dr Raul Costa
Previous Versions
October 2nd 2022
Page redesigned and updated to reflect change in address.
Written by: Prof Dr Christian Mehl
Medically reviewed by: Dr Raul Costa
30th August 2021
Original content created.
Written by: Prof Dr Christian Mehl
Medically reviewed by: Dr Raul Costa
Wimpole St Dental Clinic has strict sourcing guidelines and relies on peer-reviewed studies, academic research institutions, and medical associations. We avoid using tertiary references. You can learn more about how we ensure our content is accurate and current by reading our editorial policy.
Frank AC, Kanzow P, Rödig T, Wiegand A. Comparison of the Bleaching Efficacy of Different Agents Used for Internal Bleaching: A Systematic Review and Meta-Analysis. J Endod. 2022 Feb;48(2):171-178. doi: 10.1016/j.joen.2021.10.011. Epub 2021 Nov 9. PMID: 34762968.
Heboyan A, Avetisyan A, Karobari MI, Marya A, Khurshid Z, Rokaya D, Zafar MS, Fernandes GVO. Tooth root resorption: A review. Sci Prog. 2022 Jul-Sep;105(3):368504221109217. doi: 10.1177/00368504221109217. PMID: 35759366.
Arshad M, Vaziri N, Habibzadeh S. Effect of Internal, Office, and Home Bleaching on Shear Bond Strength of Enamel to Porcelain Laminate Veneers. Int J Prosthodont. 2023 May-June;36(3):323-330. doi: 10.11607/ijp.7773. PMID: 36484656.
Fernandez-Riera Y, Gutmann JL. Historical Reflections on the Use of Internal Bleaching to Manage Discolored Teeth. J Hist Dent. 2022 Summer/Fall;70(2):119-127. PMID: 35767301.