Dental Bridges

in London
A conventional way to replace a missing tooth is by using a bridge. This approach passes the test of time and in some cases is still be the best way to restore a gap. We offer all-ceramic dental bridges as replacements for one or more missing teeth (a fixed dental prosthesis) which is an artificial tooth or bridge pontic (false tooth), bonded on the adjacent or abutment teeth during the procedure to literally bridge the gap presented.
Treatment Duration
2+ hours
Price
From £3,900

Combined Team Experience
50+ years
Recovery Time
24 hours
Our Google Rating
★★★★★ (4.9)
What are dental bridges?
A bridge is made up of two or more crowns for the teeth on either side of the gap – these two or more anchoring teeth are called abutment teeth – and a false tooth/teeth in between. These false teeth are called pontics and can be made from gold, alloys, porcelain, or a combination of these materials. Dental bridges are supported by natural teeth or implants and effectively bridge a tooth gap.
Who is suitable for dental bridges?
Dental bridges do involve the removal of a significant part of the anchoring teeth, therefore these days your dentist will rarely propose a bridge when the adjacent teeth are totally intact. However, when these teeth have already been crowned or have extensive fillings, a conventional bridge may become an option. Modern techniques involve much less tissue removal than in the past, making dental bridges a much less invasive option than before.
They can be particularly helpful in cases where dental implants are not an easy option.
Prices of dental bridges in London



Full ceramic dental bridge on teeth or implant (replacing three teeth in the front of your mouth)


from £4,800
Full ceramic dental bridge on teeth or implant (replacing three teeth in the back of your mouth)
from £3,900
Per additional pontic/missing tooth
from £500
Per additional anchor tooth or implant
from £750
Achieve the most natural looking and comfortable bridges with our state-of-the-art clinic
When it comes to a dental bridge, you want to make sure that not only do they look natural and great but they are also comfortable and able to undertake the most rigorous tasks such as eating tough food. We use the very latest state-of-the-art technology to design and manufacture a bespoke dental bridge that fits perfectly. Our bridges are free of discomfort and protect against future infections or complications.
Make an appointment with our team today for a consultation about dental bridges and to find out more.
Our Reviews
Natalia Sassoon
2023-06-10
Great service and care with Dr Shravan. Highly recommend his service and the clinic for all their help. Thank you!
Bianca Skinner
2023-06-05
Excellent practice! Such a lovely practice. I have been a client of Raul Costa's for many years. He is incredibly professional, experienced and I trust him completely.
Hi, I have been recommended to Wimpole Street Dental Clinic. Booked an appointment for check up. My Dentist was Dr. Raul Costa. During the check up, some issues were discovered. Everything was explained into detail, and with the beat solution's. On the spot Dr. Raul Costa has dealt with the minor issues, which it was really great and helpful. For my next appointment, we had to work for at least 1 and a half hour. To be honest I am not really good in sitting for so long in a dentist chiar, and doing all sorts of procedures. But Dr. Raul Costa made it look, and feel very easy taking and comfortable. To be honest at one point I did fell asleep, which this never happened to me, during dental practice to my body. I am more than happy with the results, and also with the type of quality materials used. I have already recommended the clinic and Dr. Raul Costa to a few friends and family, which they already been there, and they are very happy. Can highly recommend Wimpole Street Dental Clinic, Dr. Raul Costa and all their professional stuff. Alex
Verity Wilkinson
2023-05-10
I can't recommend the clinic enough! I am a nervous person when it comes to dentistry but was made to feel immediately at ease by all the staff. Christian and his team are incredible!
Alexander Higgs
2023-02-22
Expertise shown by Dr S Chawla was excellent, calmed any nerves I had and let me know everything that was going to happen before doing anything. Gave a detailed plan and was able to answer any question I had for him. Unfortunately 2 Bitewing X-rays did not load so was exposed to unnecessary radiation. Hope they correct this Fault for future patients.
I've had fixed implants( top and bottom) at this clinic . I could not be happier with the result. Dr Dejan Dragisic preformed the procedure and I can not recommend him highly enough . The whole team at this clinic are very professional, helpful and friendly . Dr Dejan Dragisic explained the whole procedure and put my mind at rest the whole whole time I was in the chair . I had very little pain afterwards . Worth every penny .
Excellence. I can't say this enough. Just Excellence, from the moment I walked in to when I left. I was very nervous after bad experiences over many, many years with other dental practices, resulting in me not going to a dentist. The receptionists were very kind and understanding, making me feel at ease. Prof Dr Christian Mehl was extremely patient, respectful, attentive, and assuring, and he explained everything to me. My treatment was smooth and flawless, with absolutely no pain. He is, without a doubt, a true professional. I have my faith restored, but most of all, I have finally, finally found a dental clinic and a dentist I can trust. I can't thank everyone enough. I don't normally write or trust reviews. If you are reading this, then I assure you, you can trust this one.
Bernhard Raschke
2023-01-17
Brilliant team (receptionists, dentists, nurses), brilliant patient experience and top quality work. Real professionals with a big heart!
Donna Williams
2023-01-15
6 star service and care! What a fabulous experience- worth every £. Exceptional dentistry from surgeon Dr A El-Awa , top tech used to ensure my 2nd molar was extracted in the most efficient, comfortable ( pain free) and caring, personal manner. Unbelievably well treated by all staff, front desk to Dr's assistants Alice and Anna. Simply beyond expectations. Thank you ! Don't hesitate to book this top class, clean and professional clinic. Off the charts, excellent. Actually looking forward to the follow up treatment programme for the rest of my mouth!! And I came up from Brighton to Central London for this. Well done. Best £££'s worth in a very long time!
High quality and comfortable bridges that stand the test of time
What happens during
treatment?
After consultation, if you agree to receive a dental bridge, your dentist will use photos, a 3D X-ray and a digital scan of your teeth to prepare to proceed with our computer-guided implant operation for you.
Rest assured you will receive appropriate anaesthesia. We conduct precise preparation of your neighbouring teeth to ensure that the bridge we produce offers you the perfect fit.
An intraoral scanner, one of the tools available in-house from our state-of-the-art technology portfolio is used to take an impression of your teeth.
Your dentist places a temporary plastic dental bridge over the prepared teeth whilst the all-ceramic (permanent) version is developed.
One of our dental technicians will use the teeth impression to create the all-ceramic bridge to the exact colour specification you require for your ultimate comfort and confidence.
Your plastic dental bridge is removed, your teeth or dental implant is cleaned and a high-performing adhesive dental cement is applied to secure your bespoke all-ceramic dental bridge.
Post-treatment, your dentist will advise you on all the aftercare information and advice plus tips on good oral hygiene you may need to look after your bridges.
How we replace missing teeth with dental bridges
Why is Wimpole Street Dental Clinic best for
dental bridges in London?
If you are considering dental treatment for replacing one or more missing teeth within the mouth and creating a smile makeover, you are really looking for the perfect fit to deliver comfort and confidence in the look and feel of your teeth but also how they perform for you in daily life.
Your team at Wimpole Street Dental Clinic here in the heart of Marylebone's medical district in London appreciate this concern and so have invested time and resources in equipping our clinic with state-of-the-art dentistry technology dedicated to creating a bespoke all-ceramic dental bridge tailor-made to your exact measurements and colour match within this specialist field of dentistry.
This level of attention to detail delivers a restorative solution offering long-term stability within the mouth, high durability, high biocompatibility, the fit you really need and of course the excellent aesthetic results you have both come to expect from us and so rightly deserve.
Meet our dentists who are experts in Dental Bridges…
We have over 75+ years of combined dentistry experience across our specialist team.
10,000+ treatments performed and counting.
We are leaders in the dental industry – we regularly teach, lecture and publish our research work internationally.
Specialist in Prosthodontics & Dental Implant Surgeon
Aesthetic and Restorative Dentist at Wimpole Street Dental Clinic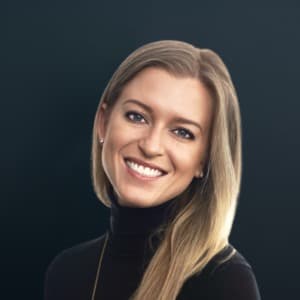 Expert in modern restorative dental procedures
Specialist in Periodontology, Oral Surgery & Full Mouth Reconstruction
Our latest work
All-ceramic conventional bridge in the upper jaw to replace the left lateral incisor
A previous dentist replaced an existing bridge with a new full-ceramic bridge, but discarded even …
Bridges
The patient got in touch with our team here at Wimpole Street Dental Clinic about …
Frequently asked questions
What does a bridge look like?
We offer all-ceramic bridges designed to provide you with a perfect match to the look and feel of your natural dentition. Rest assured that we can deliver a ceramic dental bridge which looks almost indistinguishable from your existing teeth.
How does a bridge work?
Our ceramic bridges close the gap with two dental crowns or caps on either side of the missing tooth with an artificial or false tooth (bridge pontic) present in the middle bonded in place using adhesive dental cement. A bridge can be used for filling gaps in front teeth, which is sometimes a more cost effective alternative to something like dental implants. If you've suffered trauma or damage to your front teeth and are pursuing restorative treatment, speak to your dentist about whether a dental bridge is suitable for your situation.
How long does a bridge take to fit?
Our bridge procedure will usually take at least two visits to our clinic here in London – one for consultation and preparation and the second for fitting. Your dentist will be best placed to advise you on how long it may take exactly to adjust to your bridge. As an estimate, allow for a couple of weeks to be deemed settling in time after your procedure.
Are dental bridges safe?
A dental bridge is just a dental prosthesis made from a ceramic material, metal alloy or combination of the two which has been precisely prepared, fitted and so attached by way of dental adhesive cement with anchor support provided by the good oral health of the neighbouring teeth. Our all-ceramic dental bridges offer high levels of biocompatibility in that it works well with living tissue. Should you have any concerns regarding the safety of the use of dental bridges, please consult with a member of our team.
How long does a bridge last?
A well-made dental or fixed bridge can go problem-free for several decades.
How do you fix a loose bridge at home?
Please allow your dentist the opportunity to both evaluate your loose bridge in clinic then recommend the best course of action for you by booking an appointment with us at our dental practice as soon as possible.
How do you clean a dental bridge?
Your oral hygiene regime is vital to the ongoing care of your bridge as it is for your natural teeth. We recommend that you brush your teeth twice a day, floss regularly and remove any plaque which accumulates.
What kind of metal is used in dental bridges?
We offer ceramic bridges (using dental porcelain for example) as we believe they offer our patients the best possible functional and aesthetic results providing long-term stability, precise fit, high durability and high biocompatibility. Other common materials used to produce bridges include non-precious metal alloys or gold plus you can consider a combination product – a metal-ceramic option is also possible. It is increasingly common for zirconia to be used to manufacture a dental bridge due to its strong and durable properties. Zirconia bridges can last for a lifetime with proper care and maintenance. Ask your dentist about what materials are available to you and their benefits at your initial consultation.
When thinking about your preferred material for your bridge procedure, it may be prudent to consider the benefits it will provide to your ongoing oral health and well-being.
Are dental bridges strong?
The strength of your bridge lies in the material used to produce it, the precise tailor-made fit, which is achieved by your dental care team, use of adhesive dental cement to bond it into place in addition to the support offered by the neighbouring healthy teeth, affected gums and portion of the jaw.
Your dentist will be able to assess your own individual case as presented during your appointment.
Should I get a dental bridge or implant?
The choice between a dental implant or bridges can depend on your individual case but is also greatly affected by how many missing teeth you are seeking to replace.
A dental implant can restore a single missing tooth most effectively but it is a surgical procedure whereas a dental bridge or dental prosthesis can be tailor-made to close the gap present in your smile caused by up to four missing teeth. Your dentist will be able to explain the difference between dental implants and bridges.
Why does my dental bridge hurt?
Common reasons for discomfort include a loose fit of the bridge, the development of tooth decay under it, a dental abscess developing or the onset or progression of gum disease which means that the neighbouring teeth can no longer offer the same level of support to it. If you are experiencing significant discomfort post-treatment, please contact us to book an appointment at our dental practice.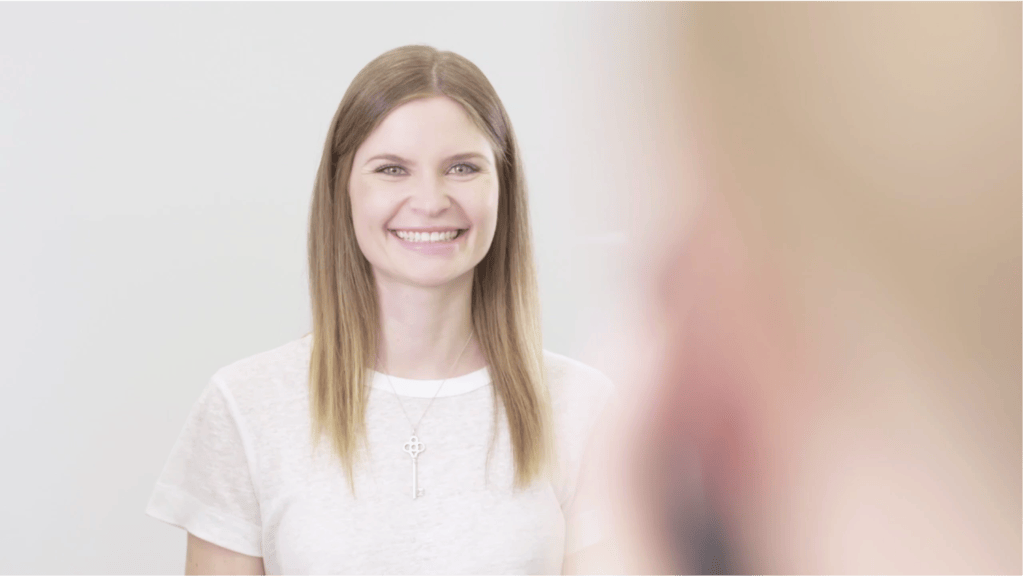 Related Treatments
Adhesive prosthetics, otherwise known as specially bonded, fixed ceramic restorations, such as a Maryland bridge for example, are a gentle…
When did we last update this page?
Our expert team continually update and research the latest news and techniques in dentistry, as such we regularly update our pages and have these clinically reviewed.
Current Version
July 21st 2023
Added "when did we last update this page" and author biography to the page.
Written by: Prof Dr Christian Mehl
Medically reviewed by: Dr Raul Costa
Previous Versions
October 2nd 2022
Page redesigned and updated to reflect change in address.
Written by: Prof Dr Christian Mehl
Medically reviewed by: Dr Raul Costa
30th August 2021
Original content created.
Written by: Prof Dr Christian Mehl
Medically reviewed by: Dr Raul Costa
Wimpole St Dental Clinic has strict sourcing guidelines and relies on peer-reviewed studies, academic research institutions, and medical associations. We avoid using tertiary references. You can learn more about how we ensure our content is accurate and current by reading our editorial policy.
Miyazaki T, Hotta Y. CAD/CAM systems available for the fabrication of crown and bridge restorations. Aust Dent J. 2011 Jun;56 Suppl 1:97-106. doi: 10.1111/j.1834-7819.2010.01300.x. PMID: 21564120.
Lawson NC, Khajotia S, Bedran-Russo AK, Frazier K, Park J, Leme-Kraus A, Urquhart O; Council on Scientific Affairs. Bonding crowns and bridges with resin cement: An American Dental Association Clinical Evaluators Panel survey. J Am Dent Assoc. 2020 Oct;151(10):796-797.e2. doi: 10.1016/j.adaj.2020.07.023. PMID: 32979959.
Leempoel PJ, van Rossum GM, de Haan AF, Reintjes AG. Bridges in general dental practices: a descriptive study of the types of bridges and patients. J Oral Rehabil. 1989 Jul;16(4):381-6. doi: 10.1111/j.1365-2842.1989.tb01354.x. PMID: 2677283.
Fayyad MA, al-Rafee MA. Failure of dental bridges: III–Effect of some technical factors. J Oral Rehabil. 1996 Oct;23(10):675-8. PMID: 8933384.