Teeth Whitening in Wimpole Street
Beautiful white teeth convey attractiveness and self-confidence. People with bright teeth tend to be perceived as healthier and better groomed. They find it easier to smile and they exude vitality.
Teeth whitening is a cosmetic dentistry treatment involving the application of a bleaching agent (usually one containing a small percentage of hydrogen peroxide) to brighten/whiten the teeth (using mouth guards) by two to three shades and so remove significant tooth discolouration to improve their appearance and so restore your own personal confidence in your smile.
Teeth whitening is popular for patients who perhaps have a stain on their tooth/teeth or simply want their overall smile whitened for a brighter and more youthful look.
Treatment Duration
60 minutes
Price
From £500

Combined Team Experience
25+ years
Recovery Time
24 hours
Our Google Rating
★★★★★ (4.9)
Who is suitable for Teeth Whitening?
Whitening is designed for most of our dental patients to consider as it can improve the tooth colour by two to three shades by the use of a bleaching agent.
We would advise, however, that whitening is not a suitable treatment to consider in the following situations:
In case of pregnancy or during the nursing period.
If you take the following medicines or substances: chlorothiazide, hydrochlorothiazide, chlorthalidone, Naprosyn, oxaprozin, nabumetone, piroxicam, doxycycline, ciprofloxacin, ofloxacin, psoralens, demeclocycline, isotretinoin, tretinoin.
In case of carious lesions ( a small hole appearing on the tooth surface) and/or leaking restorative margins and crown margins within the mouth (simply the gap between your natural teeth and the dental prosthetic – such as a crown – already in place).
If you are under the age of 18.
What does teeth whitening cost?




HOME WHITENING TRAYS AND WHITENING GEL



from £500

ZOOM TEETH WHITENING INCLUDING HOME KIT

from £900
Whitening your smile and remove unwanted stains with teeth whitening
We've whitened the teeth of thousands of patients over the years and know that a visible stain or a yellow shade of teeth can make them feel more self-conscious and less self-confident. We provide a variety of teeth whitening treatments from our London dental practice that are safe, effective and reasonably priced.
Book an appointment or e-consultation with us today to find out how teeth whitening works and how Wimpole Street Dental Clinic can help.
Our Reviews
Natalia Sassoon
2023-06-10
Great service and care with Dr Shravan. Highly recommend his service and the clinic for all their help. Thank you!
Bianca Skinner
2023-06-05
Excellent practice! Such a lovely practice. I have been a client of Raul Costa's for many years. He is incredibly professional, experienced and I trust him completely.
Hi, I have been recommended to Wimpole Street Dental Clinic. Booked an appointment for check up. My Dentist was Dr. Raul Costa. During the check up, some issues were discovered. Everything was explained into detail, and with the beat solution's. On the spot Dr. Raul Costa has dealt with the minor issues, which it was really great and helpful. For my next appointment, we had to work for at least 1 and a half hour. To be honest I am not really good in sitting for so long in a dentist chiar, and doing all sorts of procedures. But Dr. Raul Costa made it look, and feel very easy taking and comfortable. To be honest at one point I did fell asleep, which this never happened to me, during dental practice to my body. I am more than happy with the results, and also with the type of quality materials used. I have already recommended the clinic and Dr. Raul Costa to a few friends and family, which they already been there, and they are very happy. Can highly recommend Wimpole Street Dental Clinic, Dr. Raul Costa and all their professional stuff. Alex
Verity Wilkinson
2023-05-10
I can't recommend the clinic enough! I am a nervous person when it comes to dentistry but was made to feel immediately at ease by all the staff. Christian and his team are incredible!
Alexander Higgs
2023-02-22
Expertise shown by Dr S Chawla was excellent, calmed any nerves I had and let me know everything that was going to happen before doing anything. Gave a detailed plan and was able to answer any question I had for him. Unfortunately 2 Bitewing X-rays did not load so was exposed to unnecessary radiation. Hope they correct this Fault for future patients.
I've had fixed implants( top and bottom) at this clinic . I could not be happier with the result. Dr Dejan Dragisic preformed the procedure and I can not recommend him highly enough . The whole team at this clinic are very professional, helpful and friendly . Dr Dejan Dragisic explained the whole procedure and put my mind at rest the whole whole time I was in the chair . I had very little pain afterwards . Worth every penny .
Excellence. I can't say this enough. Just Excellence, from the moment I walked in to when I left. I was very nervous after bad experiences over many, many years with other dental practices, resulting in me not going to a dentist. The receptionists were very kind and understanding, making me feel at ease. Prof Dr Christian Mehl was extremely patient, respectful, attentive, and assuring, and he explained everything to me. My treatment was smooth and flawless, with absolutely no pain. He is, without a doubt, a true professional. I have my faith restored, but most of all, I have finally, finally found a dental clinic and a dentist I can trust. I can't thank everyone enough. I don't normally write or trust reviews. If you are reading this, then I assure you, you can trust this one.
Bernhard Raschke
2023-01-17
Brilliant team (receptionists, dentists, nurses), brilliant patient experience and top quality work. Real professionals with a big heart!
Donna Williams
2023-01-15
6 star service and care! What a fabulous experience- worth every £. Exceptional dentistry from surgeon Dr A El-Awa , top tech used to ensure my 2nd molar was extracted in the most efficient, comfortable ( pain free) and caring, personal manner. Unbelievably well treated by all staff, front desk to Dr's assistants Alice and Anna. Simply beyond expectations. Thank you ! Don't hesitate to book this top class, clean and professional clinic. Off the charts, excellent. Actually looking forward to the follow up treatment programme for the rest of my mouth!! And I came up from Brighton to Central London for this. Well done. Best £££'s worth in a very long time!
London teeth whitening that is safe, natural-looking and reliable
What happens during teeth whitening?
There are currently three whitening treatment options available at Wimpole Street Dental Clinic:
Home bleaching / At-Home Whitening
This treatment is one you conduct for yourself at home. At your treatment appointment, we will advise you on all the instructions and give you tailor-made mouth guards for you to use for both your upper and lower jaws. The mouth guards are filled with the bleaching agent and so you wear them for 1-4 hours to start with and then during the night.
NB: Teeth whitening as a cosmetic dentistry treatment can only be performed on healthy teeth so prior to the treatment commencing your dentist will carefully examine your oral health including the current condition of your teeth and gums. Tooth decay and periodontitis, if present, must be treated successfully prior to the whitening treatment going ahead.
Please also note that to deliver the best aesthetic result possible, professional teeth cleaning by your dental hygienist will be necessary to remove any light stains or surface discolouration.
In-office or 'chair-side' bleaching
This is the option to have the bleaching performed here at our dental practice where a bleaching agent, usually 6% hydrogen peroxide, is used. Rest assured that in accordance with a new EU guideline, the bleaching agent used may not contain more hydrogen peroxide than the one we give you to use at home.
NB: It is possible to offer you a combination of home-bleaching and in-office bleaching if you so wish. Please ask your dentist at your initial cosmetic dentistry consultation if this is an option you would like to consider.
Walking bleach
This is the second option we can offer here at our dental practice. This method means that we carefully brighten up root canal treated and discoloured teeth over a period of a few weeks. For a duration of 3-5 days, the root canal is filled with hydrogen peroxide (3% concentration), and so the tooth regains its original aesthetically pleasing colour.
Why is Wimpole Street Dental Clinic best for
teeth whitening in London?
Cosmetic or aesthetic dentistry is one of our key clinical strengths at Wimpole Street Dental Clinic here in central London in addition to general dentistry practice. We have the professional capability in terms of qualified cosmetic dentists plus state-of-the-art dental aesthetic treatment methods to achieve high-quality and long-lasting results when tackling significant tooth discolouration and staining through our whitening treatments.
We are flexible enough to offer three tooth whitening methods depending on the treatment schedule you would prefer to commit to with the possibility to combine at-home and in-clinic appointments at the dental surgery where possible.
We genuinely appreciate that our dental patients seek an integrated treatment approach to deliver not just a medically healthy mouth and an excellent standard of oral health but a level of personal comfort and confidence only available to you when you possess an aesthetically pleasing smile. This is why we are proud to offer our premium, multi-disciplinary dental treatments all in one place – here at Wimpole Street Dental Clinic. Contact us to let us help you naturally want to smile with pride in your dental health at every opportunity, today.
Meet our team who are experts in Teeth Whitening…
We have over 75+ years of combined dentistry experience across our specialist team.
10,000+ treatments performed and counting.
We are leaders in the dental industry – we regularly teach, lecture and publish our research work internationally.
Dental Hygienist
Specialist in Periodontology, Oral Surgery & Full Mouth Reconstruction
Teeth Whitening: Patient Case
01
This patient was not happy with her tooth colour despite having a beautiful smile. She wanted even brighter teeth.
02
This is everything we need for the bleaching process. It is critical to protect the soft tissue from the highly active gel. The bleaching gel is applied to the teeth and is then activated by UV light.
03
This photo was taken 10 days after the treatment, and this is what the patient's teeth can be expected to look like for one to two years.
Frequently asked questions
How much does teeth whitening cost?
The current fees for teeth whitening treatment at Wimpole Street Dental Clinic are:
· Home whitening trays and whitening gel – £500
This fee includes the creation of impressions, whitening trays and the supply of bleaching gel alongside expert guidance and instructions for use
· Zoom teeth whitening including home kit – £900
This fee includes a 2-hour whitening session in clinic plus full aftercare guidance.
.
Is teeth whitening safe?
As the NHS confirms, teeth whitening is a cosmetic dentistry treatment and so should only be conducted by a dentist or regulated dental professional. The use of bleaching agents and the need for securely fitting mouthguards as part of the application means that the utmost care is to be taken to ensure minimal discomfort and/or tooth and gum sensitivity occurs during the procedure. Trust your dentist to be best placed to carefully prepare both the regulated products used (including a small concentration of hydrogen peroxide) and the made-to-measure dental appliance you will require so as to avoid any potential complications.
How do you whitening teeth at home?
Home teeth whitening kits or whitening gel are available to purchase from retail outlets but as the process usually involves the use of a bleaching agent in some form, we believe it is best conducted under the supervision of a qualified professional such as your dentist in order to achieve the highest quality standards of both patient safety and aesthetic results possible.
Does teeth whitening work?
Professional teeth whitening treatments performed by a dentist in clinic or conducted at home under a dentist's supervision, can brighten teeth by between two to three shades with the bleaching effect lasting between three to five years. Ask to see some of our patient's recent teeth whitening results and before and afters.
How long does teeth whitening last? Is teeth whitening permanent?
We would suggest that on average, the bleaching effect which results from your teeth whitening treatment lasts for three to five years but it is not permanent. The duration that your teeth stay the shade you have achieved depends on your diet and your oral hygiene regime post-treatment. Your newly whitened teeth are more susceptible to the discolouration some foods and drink can cause over time – for example red wine, tea, coffee, cola. It may be prudent to restrict or even eliminate such items from your diet in order to prolong the aesthetically pleasing results you now enjoy, post-treatment.
Does baking soda whiten teeth? Do teeth whitening strips work?
Baking soda is a popular ingredient in many toothpaste products. It can be said that baking soda can prove effective when removing light stains. Whitening strips are a popular product available to purchase in many retail outlets. We do not currently offer teeth whitening strips as a cosmetic dentistry treatment option here at Wimpole Street Dental Clinic.
For the best cosmetic results which are delivered with the highest quality standards of both patient safety and aesthetic benefits possible, please consult your dentist for full details on our teeth whitening treatment.
How do you whiten teeth instantly?
The everyday practice of good oral hygiene can be the best tool available to you to maintain whiter teeth. To enhance your dental care regime, why not consider our teeth whitening treatment for more longer- lasting results?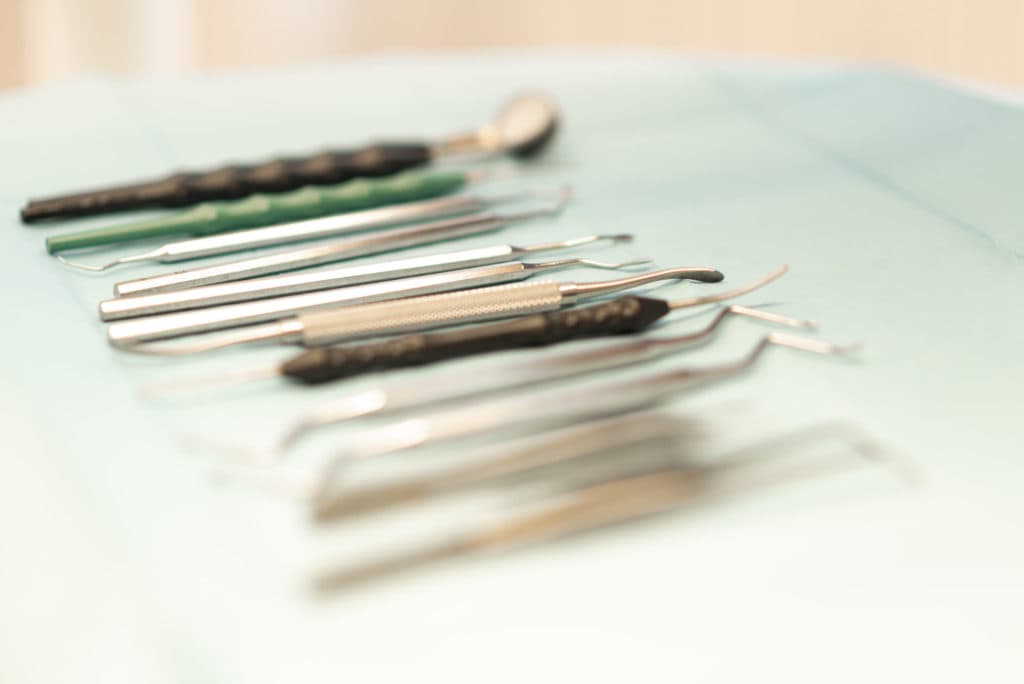 How long does teeth whitening take?
The duration of whitening depends on your individual case plus the type of bleaching method you choose. Your dentist can advise on the exact duration your own treatment plan will take during your initial cosmetic dentistry consultation.
Does teeth whitening hurt?
With any whitening, it is possible to experience considerable tooth sensitivity and irritated gums after bleaching treatment. These symptoms are usually short-lived so if you notice these side effects occurring for more than three days, please consult your dentist here at the dental practice for a post-treatment check-up. In the end, you'll have a healthy pain free white smile.
How do you whiten teeth with braces?
We would advise that any ongoing orthodontic treatment such as the application of braces be completed prior to the commencement of a cosmetic dentistry treatment such as teeth whitening to ensure the most obstacle-free, evenly delivered and the aesthetically pleasing result may be achieved.
How do you whiten yellow teeth?
Please be advised that our teeth whitening treatment can brighten teeth enamel by two to three shades only. If you are experiencing significant yellowing of the teeth, you may find that the white enamel is wearing thin, exposing the dentin part of the tooth underneath which is a more pronounced yellow in colour. If this is the case, you may wish to explore the veneers treatment option which we also offer at our dental practice – just ask your dentist for full details at your next appointment with us.
How long after teeth whitening can I eat normally?
The first three days leading into the first two weeks post-treatment is the time when you need to be the most vigilant regarding the discolouration and/or staining risk posed by some dietary items. We would advise a predominantly 'white foods diet' including choices such as yogurt, milk, cottage cheese, water, cauliflower, celery, turkey, fish, rice, white flour goods such as white bread, toast, semolina and pasta for these first few days of nutrition post-treatment.
Related Treatments
Your smile makes a measurable first impression, so why not make sure it's a good one? Get yourself a set…
When did we last update this page?
Our expert team continually update and research the latest news and techniques in dentistry, as such we regularly update our pages and have these clinically reviewed.
Current Version
July 21st 2023
Added "when did we last update this page" and author biography to the page.
Written by: Prof Dr Christian Mehl
Medically reviewed by: Dr Raul Costa
Previous Versions
October 2nd 2022
Page redesigned and updated to reflect change in address.
Written by: Prof Dr Christian Mehl
Medically reviewed by: Dr Raul Costa
30th August 2021
Original content created.
Written by: Prof Dr Christian Mehl
Medically reviewed by: Dr Raul Costa
Wimpole St Dental Clinic has strict sourcing guidelines and relies on peer-reviewed studies, academic research institutions, and medical associations. We avoid using tertiary references. You can learn more about how we ensure our content is accurate and current by reading our editorial policy.
Eachempati P, Kumbargere Nagraj S, Kiran Kumar Krishanappa S, Gupta P, Yaylali IE. Home-based chemically-induced whitening (bleaching) of teeth in adults. Cochrane Database Syst Rev. 2018 Dec 18;12(12):CD006202. doi: 10.1002/14651858.CD006202.pub2. PMID: 30562408; PMCID: PMC6517292.
Gasmi Benahmed A, Gasmi A, Menzel A, Hrynovets I, Chirumbolo S, Shanaida M, Lysiuk R, Shanaida Y, Dadar M, Bjørklund G. A review on natural teeth whitening. J Oral Biosci. 2022 Mar;64(1):49-58. doi: 10.1016/j.job.2021.12.002. Epub 2021 Dec 13. PMID: 34915121.
Carey CM. Tooth whitening: what we now know. J Evid Based Dent Pract. 2014 Jun;14 Suppl:70-6. doi: 10.1016/j.jebdp.2014.02.006. Epub 2014 Feb 13. PMID: 24929591; PMCID: PMC4058574.
Joiner A, Luo W. Tooth colour and whiteness: A review. J Dent. 2017 Dec;67S:S3-S10. doi: 10.1016/j.jdent.2017.09.006. Epub 2017 Sep 18. PMID: 28928097.