Dental Hygiene in London
Beautiful teeth and a self-confident smile signal joy and personal success. They exude good health too. Our dental hygienists are here to keep it that way. To maintain a meticulous quality of care we send our prevention team on regular continuing professional development courses.
Dental hygiene is simply the performance of professional teeth cleaning by a dental hygienist. Regular dental hygiene treatment is the most effective and safest method to maintain both healthy and beautiful teeth for life. It also prevents gum disease very effectively. Our dental specialists provide patients with a meticulous standard of quality care by offering you careful check-ups with individual advice on all aspects of oral hygiene and nutritional best practice.
Treatment Duration
60 minutes
Price
From £165

Combined Team Experience
25+ years
Recovery Time
None
Our Google Rating
★★★★★ (4.9)
Who is suitable for dental hygiene?
Our team would encourage all our dental patients to make an appointment with our dental hygienist to discuss their individual needs regarding a regular schedule of professional teeth cleaning.
Optimum dental hygiene is the best tool to equip yourself with when looking to achieve preventative care of your teeth and gums to safeguard your smile for years to come as well protect against oral issues such as excessive tooth decay, infection, gum disease and bad breath.
| | |
| --- | --- |
| What does dental Hygiene cost? | |
| Dental Hygiene WITH EMS AIRFLOW® | from £150 |
| Dental hygiene for children up to 12 years | from £95 |
| Dental hygiene under local anaesthetic | from £200 |
| Dental hygiene for all-on-4/fixed teeth in a day cases | from £300 |
Are you ready to restore your smile?
The full amount you pay for dental hygiene varies depending on your personal needs.
Book an appointment today to help your teeth and feel comfortable and confident in your smile.
Our Reviews
Natalia Sassoon
2023-06-10
Great service and care with Dr Shravan. Highly recommend his service and the clinic for all their help. Thank you!
Bianca Skinner
2023-06-05
Excellent practice! Such a lovely practice. I have been a client of Raul Costa's for many years. He is incredibly professional, experienced and I trust him completely.
Hi, I have been recommended to Wimpole Street Dental Clinic. Booked an appointment for check up. My Dentist was Dr. Raul Costa. During the check up, some issues were discovered. Everything was explained into detail, and with the beat solution's. On the spot Dr. Raul Costa has dealt with the minor issues, which it was really great and helpful. For my next appointment, we had to work for at least 1 and a half hour. To be honest I am not really good in sitting for so long in a dentist chiar, and doing all sorts of procedures. But Dr. Raul Costa made it look, and feel very easy taking and comfortable. To be honest at one point I did fell asleep, which this never happened to me, during dental practice to my body. I am more than happy with the results, and also with the type of quality materials used. I have already recommended the clinic and Dr. Raul Costa to a few friends and family, which they already been there, and they are very happy. Can highly recommend Wimpole Street Dental Clinic, Dr. Raul Costa and all their professional stuff. Alex
Verity Wilkinson
2023-05-10
I can't recommend the clinic enough! I am a nervous person when it comes to dentistry but was made to feel immediately at ease by all the staff. Christian and his team are incredible!
Alexander Higgs
2023-02-22
Expertise shown by Dr S Chawla was excellent, calmed any nerves I had and let me know everything that was going to happen before doing anything. Gave a detailed plan and was able to answer any question I had for him. Unfortunately 2 Bitewing X-rays did not load so was exposed to unnecessary radiation. Hope they correct this Fault for future patients.
I've had fixed implants( top and bottom) at this clinic . I could not be happier with the result. Dr Dejan Dragisic preformed the procedure and I can not recommend him highly enough . The whole team at this clinic are very professional, helpful and friendly . Dr Dejan Dragisic explained the whole procedure and put my mind at rest the whole whole time I was in the chair . I had very little pain afterwards . Worth every penny .
Excellence. I can't say this enough. Just Excellence, from the moment I walked in to when I left. I was very nervous after bad experiences over many, many years with other dental practices, resulting in me not going to a dentist. The receptionists were very kind and understanding, making me feel at ease. Prof Dr Christian Mehl was extremely patient, respectful, attentive, and assuring, and he explained everything to me. My treatment was smooth and flawless, with absolutely no pain. He is, without a doubt, a true professional. I have my faith restored, but most of all, I have finally, finally found a dental clinic and a dentist I can trust. I can't thank everyone enough. I don't normally write or trust reviews. If you are reading this, then I assure you, you can trust this one.
Bernhard Raschke
2023-01-17
Brilliant team (receptionists, dentists, nurses), brilliant patient experience and top quality work. Real professionals with a big heart!
Donna Williams
2023-01-15
6 star service and care! What a fabulous experience- worth every £. Exceptional dentistry from surgeon Dr A El-Awa , top tech used to ensure my 2nd molar was extracted in the most efficient, comfortable ( pain free) and caring, personal manner. Unbelievably well treated by all staff, front desk to Dr's assistants Alice and Anna. Simply beyond expectations. Thank you ! Don't hesitate to book this top class, clean and professional clinic. Off the charts, excellent. Actually looking forward to the follow up treatment programme for the rest of my mouth!! And I came up from Brighton to Central London for this. Well done. Best £££'s worth in a very long time!
You can invest in your smile today
Why is Wimpole Street Dental Clinic best for dental hygiene in London?
Whenever you need to take care of your smile – in an emergency, during routine care or when booking cosmetic dentistry – you naturally seek a qualified, skilled and experienced dental professional whom you can trust to deliver the premium dental care you expect at every appointment.
We would like you to consider placing your trust in our central London clinic because:
We are internationally renowned within the dental profession.
We're conveniently located on Wimpole Street in central London accessible by London underground, bus, taxi or car. Our location is ideal for patients who work centrally and want to schedule an appointment pre or post-work or even during their lunch break.
Specifically for dental hygiene, we send our prevention team, including our dental hygienists, on regular continued professional development courses to ensure their information, advice, knowledge and skills are up to date to deliver the highest quality care to our patients.
We offer EMS air-flow technology during a dental hygiene appointment with us which is based on innovative technology that comfortably removes plaque and discolourations from your teeth as an alternative to other teeth whitening methods. The high gloss polishing fluoridation which follows can provide you with the restoration of a radiant smile.
Meet your Hygienists specialising in Dental Hygiene…
We have over 75+ years of combined dentistry experience across our specialist team.
10,000+ treatments performed and counting.
We are leaders in the dental industry – we regularly teach, lecture and publish our research work internationally.
Our new EMS system
In our clinic in London, we have invested in a brand new EMS prophylaxis master as one of the first clinics in the UK to do so. Traditional ways of dental hygiene can sometimes be too abrasive, especially when you need several dental hygiene appointments each year. This new system reverses the traditional path of dental hygiene described above.
Initially, the biofilm (e.g. bacterium and other components) is disclosed with a dye solution. Then biofilm and young calculus are gently removed with a bicarbonate powder/water mix (AIRFLOW® and PERIOFLOW®) – above and below the gum line. If needed this is followed by debridement with piezoceramic instruments (PIEZON® PS No Pain) or hand instruments. This treatment can remove almost any staining and in some cases brightens your teeth to an extent which makes whitening redundant.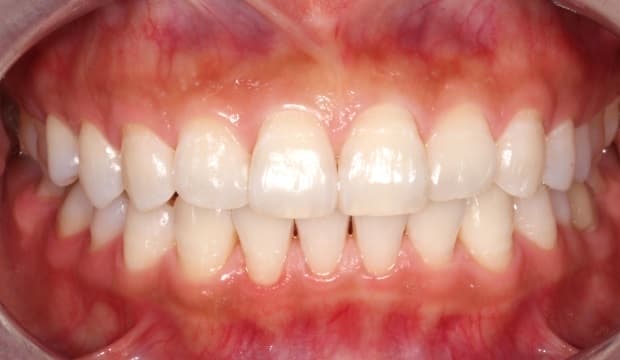 01
Even if you think the teeth are perfectly clean…
02
…if you disclose the bacteria with dye you see why a regular dental hygiene is needed.
The term "Guided Biofilm Therapy" means that the hygienist is guided by the disclosed biofilm during the entire appointment. The treatment provides a systematic, predictable, risk-oriented and user-friendly treatment which can be adapted to all age groups and each individual patient. The therapy is minimally invasive and reduces the need for hand scalers and ultra-sonic instrumentation. If you have crowns, implants or any other type of restoration this treatment allows us to safely clean your teeth without damaging the ceramic.
The main advantages of EMS Guided Biofilm Therapy:
SAFE AND EFFECTIVE


SUPERIOR CLEANING


COMFORTABLE AND TIME SAVING TREATMENT


CAN BE USED ON ALL TYPES OF RESTORATIONS


IMPLANT INFECTIONS CAN BE TREATED
NO UNNECESSARY REMOVAL OF TOOTH MATERIAL AND VERY GENTLE TO TEETH
What happens during
a dental hygiene appointment?
Rest assured that this work is exclusively performed by experienced and professional hygienists who form an integral part of our prevention team here at Wimpole Street Dental Clinic.
The traditional step-by-step dental hygiene appointment for professional teeth cleaning is as follows:
The area above your gums is subject to thorough cleaning using ultrasonic devices


The plaque is then removed even from difficult to reach areas using special hand-held tools


Polishing pastes are applied to remove any remaining discolourations from the teeth


Polishing pastes are also used to help smooth the surface of the teeth to make them shine
Your hygienist may recommend methods and ways you can improve your own hygiene, guidance on brushing and flossing, how to avoid gum disease and tartar and information about what can cause oral health issues (e.g. bacterium, plaque, tartar and gum disease)
Dental hygiene in Wimpole Street
Professional dental hygiene – why we do it is explained in this video
Dental hygiene – theory
Professional dental hygiene – Part I – necessary theoretical knowledge
Cleaning the natural teeth
Professional dental hygiene – Part II – cleaning the natural teeth
Cleaning crowns and bridges
Professional dental hygiene – Part III – cleaning crowns and bridges
Cleaning implants
Professional dental hygiene – Part IV – cleaning implants
Cleaning removable dentures
Professional dental hygiene – Part V – cleaning removable dentures
Frequently asked questions
What is a dental hygienist?
The NHS defines the career of a dental hygienist as forming an important part of the dental team, preventing dental problems in both adults and children.
Dental hygienists, just like your dentist, prioritise saving teeth for their patients as the optimum clinical outcome. A hygienist evaluates a patient's oral health during a careful check-up, including both the condition of the teeth and the gums as presented. Ensuring that you're kept informed on how undesirable dental issues such as plaque, decay, tartar, bad breath and other bacteria can cause further dental complications is essential for your long-term dental health.
How long is a hygienist appointment?
The duration of a hygienist appointment varies depending on the condition of the teeth and gums as presented. A normal appointment length is between 50 and 55 minutes. To minimise the time you may need during a hygienist appointment it can be advisable to book a schedule of regular check-ups as directed and to practice the highest standards of oral hygiene in between your appointments with our team. After your initial consultation with us, we will be best placed to advise you in detail about your individual case, as presented to us.
How much is a hygienist appointment?
A dental hygiene visit is charged at £150. This includes dental hygiene, the services of a nurse and all personal protective equipment. Please contact us for further details regarding our current fees for dental hygiene appointments. You can also book online.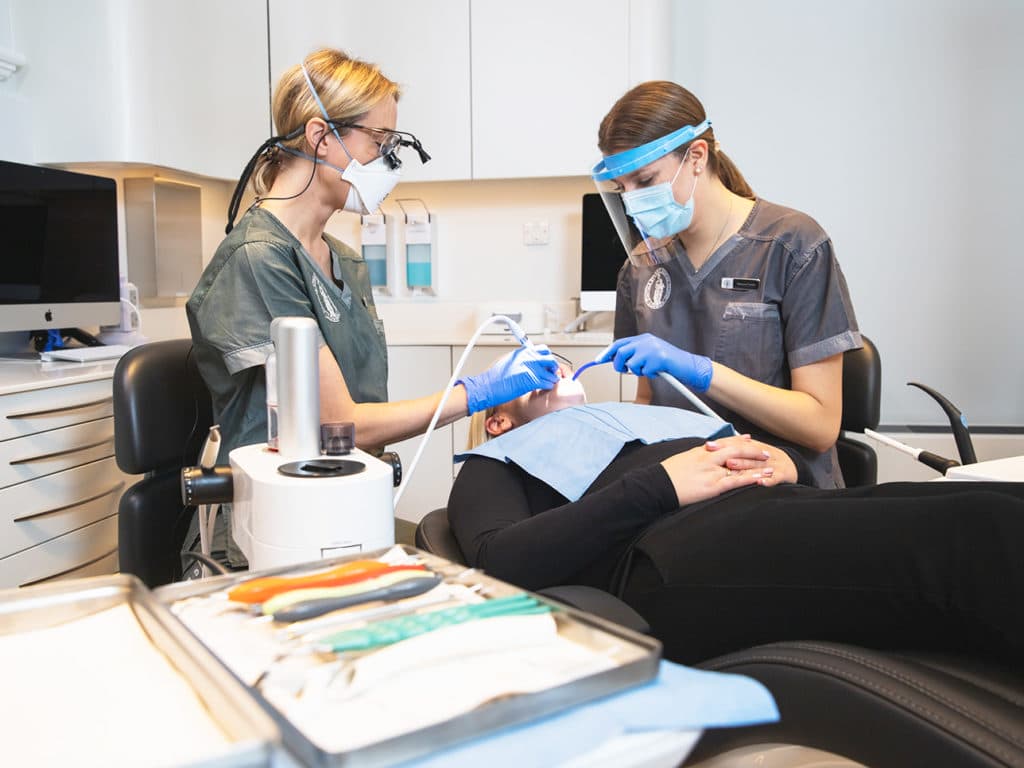 How often should you see a dental hygienist?
The optimum schedule of regular dental hygiene appointments for you on an individual basis can be best determined and then advised after your initial consultation with your dentist. We usually advise regularly six monthly check-ups with both your dentist and hygienist to make sure that you have a healthy mouth and healthy smile.
What does a dental hygienist do?
A dental hygienist conducts professional teeth cleaning and hygiene guidance for patients. A dental hygienist is a professional in oral hygiene, cleaning teeth to remove plaque and discolouration before polishing to restore the shine to your smile.
A dental hygienist is the best dental specialist to offer you the latest information and advice on all aspects of oral hygiene, answer any questions you may have about how to care for your teeth and to raise any concerns you may have on oral health including offering guidance on nutritional best practice, if required. For example, if your dentist suspects that you have a hygiene-related issue such as gum disease, he/she may refer you to our hygienist for a follow-up appointment.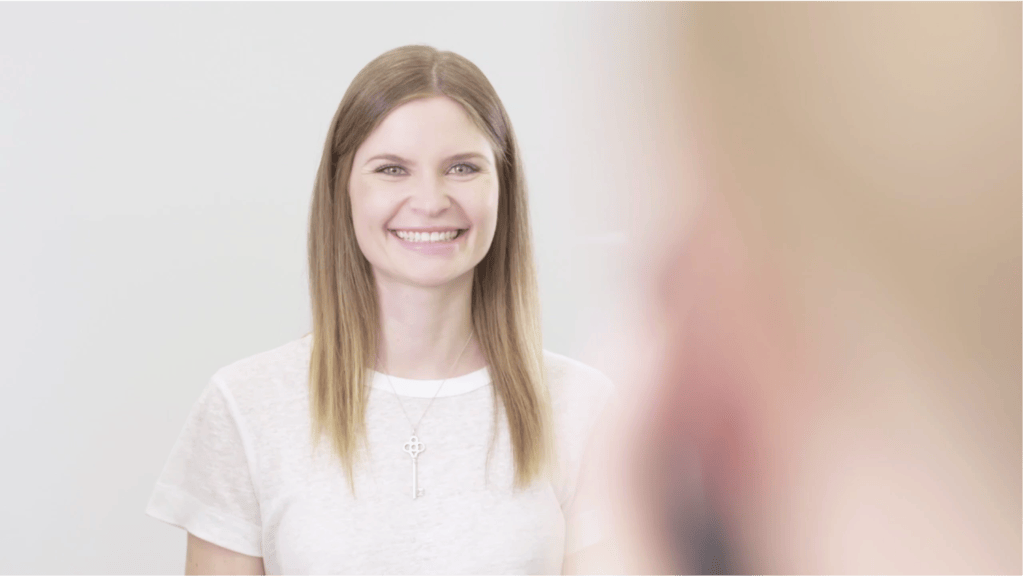 What is Guided Biofilm Therapy?
Guided Biofilm Therapy is the systematic, predictable solution for dental biofilm management. It consists of treatment protocols based on individual patient diagnosis and risk assessment. The treatment is given in the least invasive way, with the highest level of comfort, safety and efficiency.
Can a dentist work as a hygienist?
Our dental hygienist works with our dentists as an integral part of the prevention team. It is possible for a dentist to work as a hygienist, but it may be preferable for a hygienist to specialise in the delivery of oral health care so that dentists can focus their own clinical time on the delivery of procedures such as dental surgeries and other modern treatment options.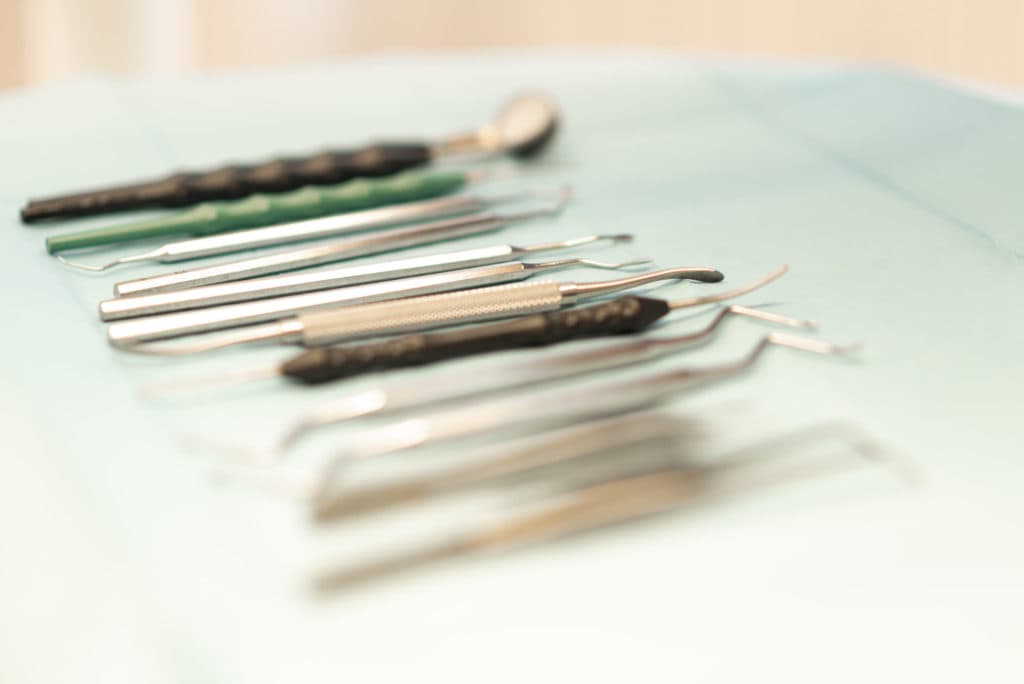 Can a dental hygienist fill cavities?
Tooth cavities are usually filled during a dentist appointment. Your dental hygienist is equipped to undertake professional teeth cleaning of natural teeth, crowns and bridges, dental implants and removable dentures.
Can a dental hygienist prescribe medication?
A dental hygienist routinely performs professional teeth cleaning for their dental patients. If medication is indicated as a necessary treatment option for you after your initial consultation this would usually be prescribed by your dentist who leads on your optimum dental care plan.
Can a dental hygienist whiten teeth?
Cosmetic dentistry including teeth whitening is a premium dental service we are delighted to offer after discussing all the modern treatment options available to you during your initial consultation with our team. All aspects of cosmetic dentistry are usually undertaken by your dentist. However, whitening can be performed by a hygienist.
Can a hygienist remove tonsil stones?
Tonsil stones which are an accumulation of debris located in the tonsils may require a surgical procedure to remove them especially if large in size and causing severe discomfort. All dental surgeries are usually conducted at Wimpole Street Dental Clinic by a dentist or specialist within our team.
What does a hygienist do to your teeth?
A dental hygienist's primary clinical concern is tooth preservation during regular careful check-ups evaluating your oral health of both teeth and gums before meticulous professional teeth cleaning is conducted for you. Your hygienist will simply clean your teeth, remove any plaque and discolouration and polish them to restore shine. Most importantly, your hygienist can help advise on an appropriate hygiene routine that helps protect your oral health and smile.
Does treatment from the hygienist hurt?
Temporary discomfort or tooth sensitivity during the plaque removal step (for example) of a routine professional teeth cleaning appointment with a dental hygienist may occur. We can administer a local anaesthetic before any build-up or stain is removed and prior to using air polishing. What to expect in all aspects of your dental hygiene appointment will be discussed during your initial consultation with a member of our team where you can raise any concerns you may have so we can resolve them and reassure you prior to treatment.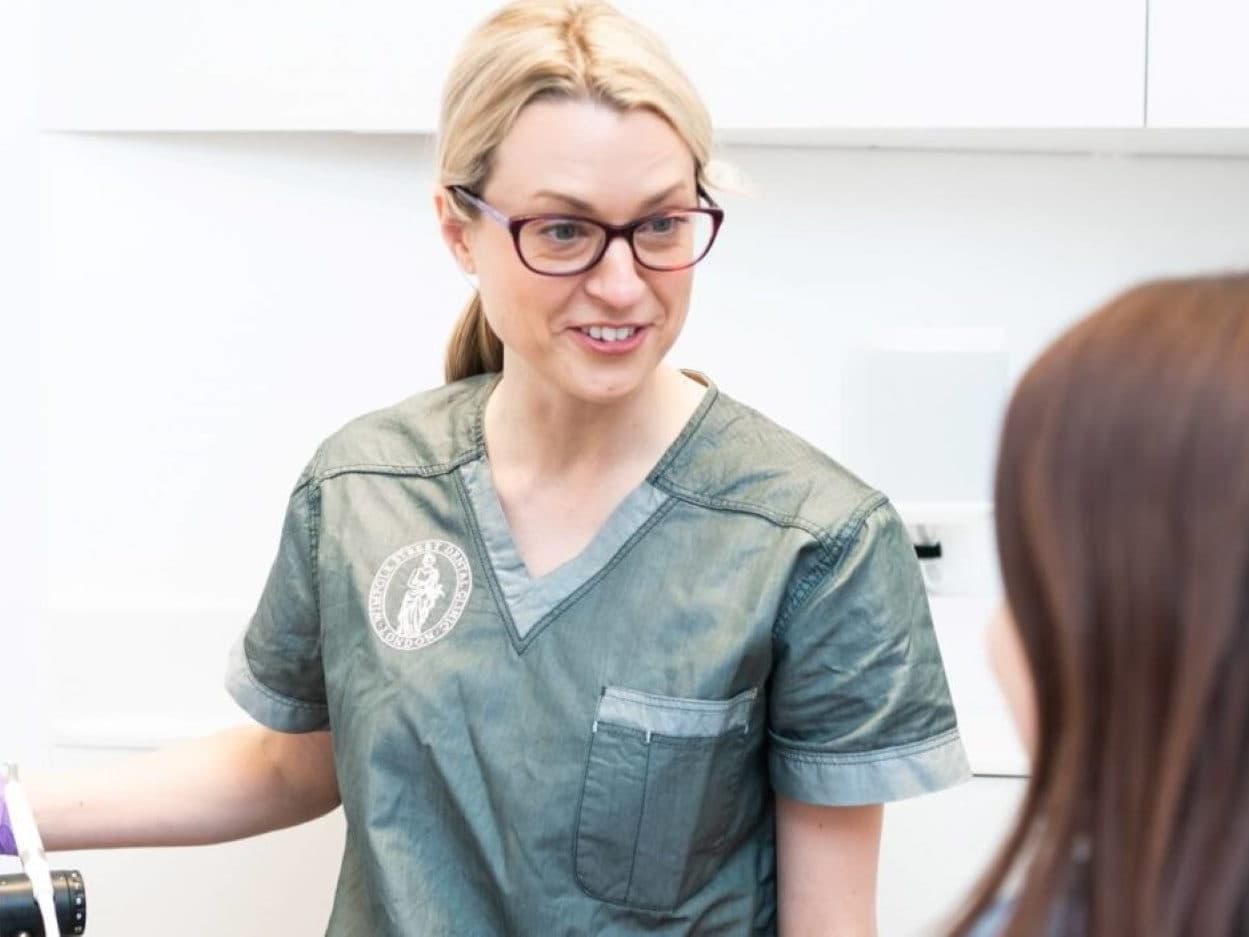 How do hygienists remove plaque?
Dental hygienists within our team remove plaque even from difficult-to-reach areas using special hand-held tools or the EMS airflow. If you would like to view inside our clinic to see our ultramodern equipment for yourself prior to commencing treatment with us, please contact us
Please remember that the most important thing to keep your teeth and gums healthy is to brush with an electric toothbrush and floss or use interdental brushes daily. With good hygiene care, you can prevent general health problems!
Related Treatments
Beautiful white teeth convey attractiveness and self-confidence. People with bright teeth tend to be perceived as healthier and better groomed…
When did we last update this page?
Our expert team continually update and research the latest news and techniques in dentistry, as such we regularly update our pages and have these clinically reviewed.
Current Version
July 21st 2023
Added "when did we last update this page" and author biography to the page.
Written by: Prof Dr Christian Mehl
Medically reviewed by: Dr Raul Costa
Previous Versions
October 2nd 2022
Page redesigned and updated to reflect change in address.
Written by: Prof Dr Christian Mehl
Medically reviewed by: Dr Raul Costa
30th August 2021
Original content created.
Written by: Prof Dr Christian Mehl
Medically reviewed by: Dr Raul Costa
Wimpole St Dental Clinic has strict sourcing guidelines and relies on peer-reviewed studies, academic research institutions, and medical associations. We avoid using tertiary references. You can learn more about how we ensure our content is accurate and current by reading our editorial policy.
Jongbloed-Zoet C. The role of the dental hygienist in promoting oral health. Int J Dent Hyg. 2020 May;18(2):127. doi: 10.1111/idh.12436. PMID: 32303122.
Dunning JM. The future of the dental hygienist. J Public Health Dent. 1990 Winter;50(1):3-4. doi: 10.1111/j.1752-7325.1990.tb03546.x. PMID: 2296000.
Aker DS, Zaki HA. The dental hygienist as a preventodontist. J Am Dent Assoc. 1972 Jan;84(1):140-2. doi: 10.14219/jada.archive.1972.0018. PMID: 4500212.