Fixed teeth-in-a-day/All-on-4, Crowns, Bridges and Single Implants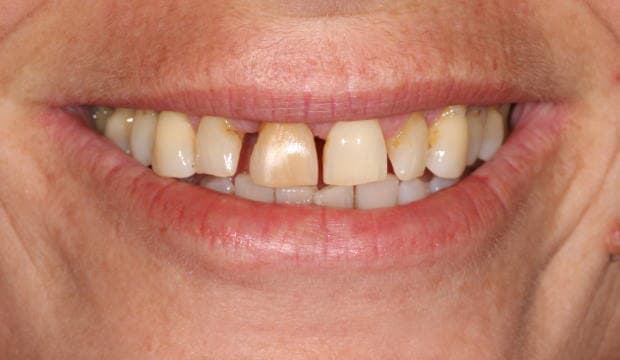 Initial situation
This patient was scared of dentists and did not go to see one for a years, subsequently loosing teeth due to a severe periodontal disease. The patient wanted to restore her teeth to something fixed and promised us regular visits to our dental hygienist.
Carried out treatment
After thorough diagnostical evaluation (3-dimensional X-ray, photos, models, evaluation of the bite, etc.) we placed four implants in the upper jaw and on the same day we placed a fixed temporary onto those four implants. Simultaneously, the remaining lower teeth were cleaned thoroughly. Four weeks later the final screw retained restoration was placed.