Replacing missing front teeth with Maryland bridges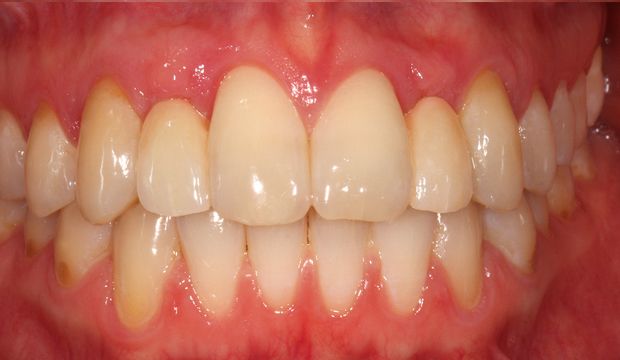 Initial situation
The two lateral incisors were missing congenitally and had been replaced with a metal supported and ceramic veneered Maryland bridge. The previous dentist used the wrong materials (metal) in a technically wrong way (bonding canines and central incisors together). As a result - especially with very translucent teeth - the light was reflected by the metal framework leaving a grey and anaesthetic impression of the teeth.
Carried out treatment
After removal of the metal bridges and slight preparation of the two central incisors palatally, an impression was taken and the gum slightly adjusted. After two weeks the final full ceramic single winged Maryland bridges were bonded to the central incisors.